 Can we talk about how exciting it is when new products launch in Ireland? And how it's even better when it's a beauty brand you already love that you could previously only get online.
If you haven't heard of Zoeva as of yet, you're in for a treat. The gorgeous wearable brand has a huge variety of products to choose from. Known primarily for its brush range, the collection is ideal for daily makeup routines and creating extravagant looks.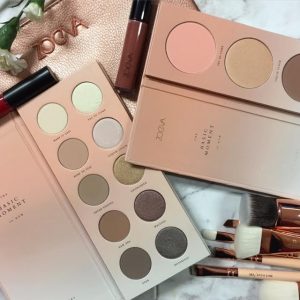 The brand has over a million followers on social media, which is no surprise as the product is excellent. Not only is the colour selections wearable, but the pigment and lasting ability it top notch. Match that with a really great price range starting from €8.50 up to €130, and you have a great brand.
I tried out its latest blush palette, The Basic Moment. You can see the colour payoff on the swatches below. The palette is a gorgeous combination of a contour colour, golden shimmer highlighter and delicate peachy toned blush.
Advertised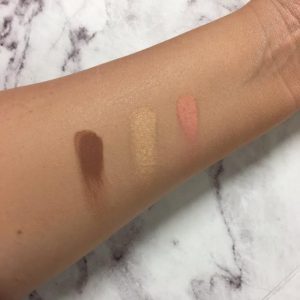 You can all look forward to Zoeva Cosmetics' arrival in Arnotts this September featuring a colourful selection of luminous, matte and shimmering palettes, brow products, mascaras, lips and brushes, but that's just to name a few...
Very exciting, altogether. We can hardly wait.