 Well, this is exciting news for all Gigi Hadid fans and makeup lovers! The supermodel has been working closely with Maybelline New York to develop her own makeup line.
The line is designed for traveling but obviously, the best place for it is your handbag. Gigi has come up with the best little palette for everyday beauty.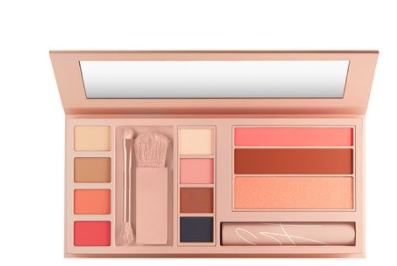 The gorgeous palette consists of four eyeshadows in champagne, light pink, matte brown, and a deep navy blue, two concealers, two lip balms in a nude pink and deep rose, a peachy highlighter, a matte bronzer or contour shadow and a deep blush. It also comes with two travel size brushes. It's small and compact and can slip right into your handbag so you can do some sneaky touch-ups whatever the occasion on the go.
Advertised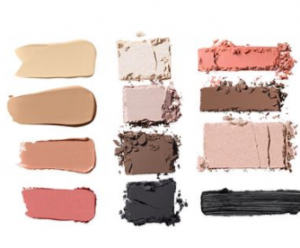 All the colours are extremely wearable and perfect for a day or night look. And at that price point, you could have one in all of your handbags... you know, for emergencies.
The Jetsetter palette is the standout, but it's not the only product in the range. The East Coast Glam part features a tinted primer, liquid strobe, liquid eyeliner, mascara, two eye palettes, an eye contour brush and three pinkish lipsticks and liners. The West Coast Glow has a gel eyeliner and red lipsticks.
Advertised
It's UK launch date of November 9, and it's going to sell out. There's already a waiting list on Boots' website. Sign up, and they'll let you know when the the Gigi x Maybelline collection arrives in store.