 It's like being stuck between a Halloween rock and a festive hard place. I don't want to mention the C-word but if we don't talk about the Nice Things that will be hitting shelves soon, then you could miss out because we know that a lot of these limited edition things go like hot cakes. So there's the disclaimer - if it's too early, just look away and have some Pumpkin Spiced latte from the coffee shop instead.
Now, maybe it's because I would enjoy the finer things in life if I could afford them but I'm going to come right out and say it; I love the luxury Christmas Cracker set from Lancôme.
Before I explain why, I have to get the price out of the way. Here goes, the box will set you back a whopping €60 - that's €10 per cracker. So, if you're willing to accept that and to part with that kind of money or if y0u're simply curious to what might be inside, then read on.
Each cracker contains a Lancôme beauty essential so whatever you get you'll know it's a goody.
In no particular order - because that's the nature of Christmas crackers - you could receive:
Advertised
Yes, it's pricey. But wouldn't it be a lovely addition to your Girls' Christmas celebration? If you can't have a bit of blow-out glamour at Christmas, when can you?
Also, it might be a bit odd to have them at your family Christmas dinner, only because I doubt many younger brothers, husbands or grandpas would appreciate a lipstick and no joke.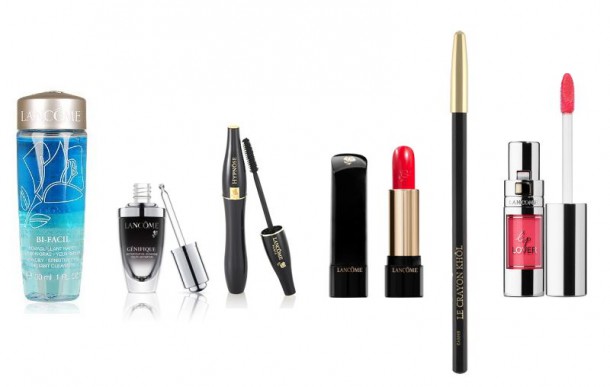 I love the idea of bringing them along to a festive get-together with my friends, in lieu of prosecco and the obligatory Christmas socks that light up. It's really hard to think of small presents for your pals (even though this year you all promised not to get each other anything), this glamourous box would put an end to that dilemma.
These are on shelves in November.
Advertised
What do you think? Am I deluding myself? Is €60 for a box of six crackers plain madness? Or is this luxury box the best idea ever?