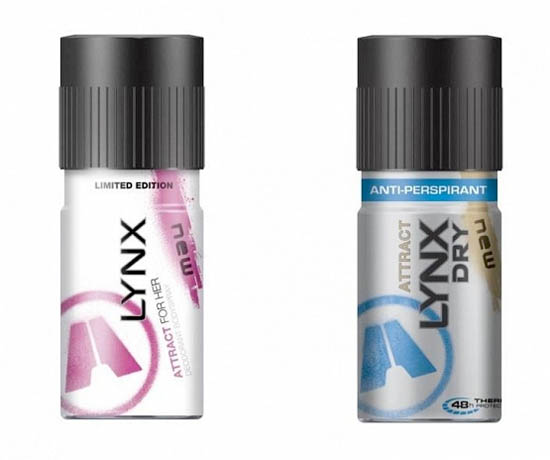 Don't all rush at once now, but Lynx, the brand beloved of teenage boys and fellas until they get girlfriends and said girlfriends look so aghast at their Lynx habit they give it up immediately (may or may not have happened to someone closely connected to this site), is launching a new fragrance for women.
Yay! Cavegirls get to spray themselves with mating spritz too! We too can get the famed (by no one) 'Lynx Effect'!
We are not worthy, etc.
The newbie is called Lynx Attract and will be one half of the newest launch from the brand - the other half is aimed at fellas, naturally.
Advertised
This means ... this can only mean one thing ... His and Hers Lynx.
YES I SAID HIS AND HERS LYNX.
Aww. And just in time for Valentine's Day.
Are you thinking what I'm thinking?