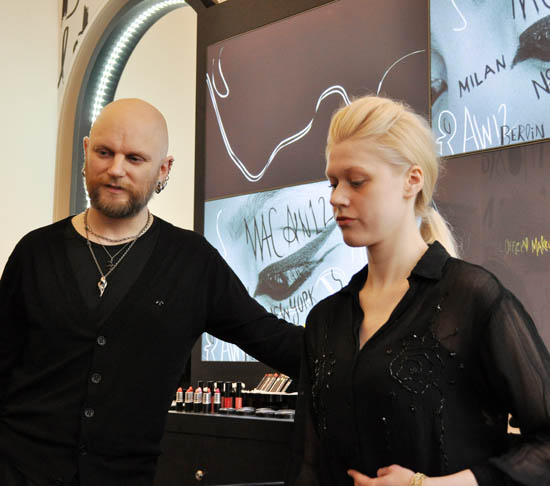 So, we sneak-peeked this the other day, now here's the low-down on how to re-create that Black Swan-esque deep, dramatic eye from the Stephane Rolland couture show. Pablo Rodriguez, one of Mac's key artists, explained that while Rolland always requests a black smokey eye, this year they wanted to do something a little different. "We wanted to add a painterly element to it," he told us. "It's a challenge to reinterpret the black eye every year."
Shall we see how he got on? After a little prep with some cleansing and moisturising, here's what he did - and it's surprisingly easy to recreate.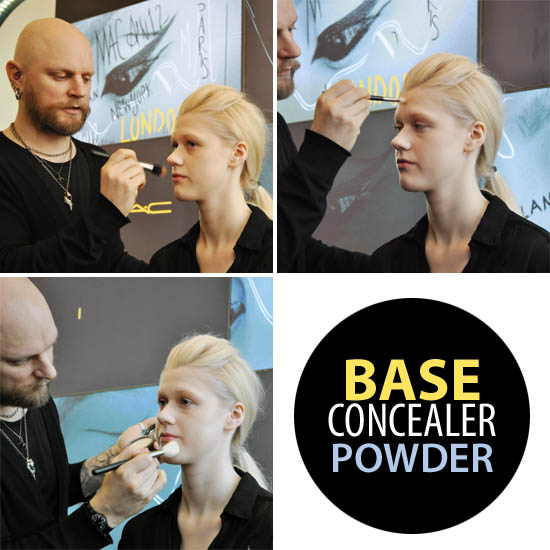 Foundation was Mac Studio Sculpt SPF15 applied on a stipple brush for a matte-look skin. Blemishes were concealed with Select Cover Up in a shade lighter using a shadow blending brush, the 217.  Blot Powder was applied last. "This is amazing, long lasting, matte finish, oil absorbing," Pablo enthused.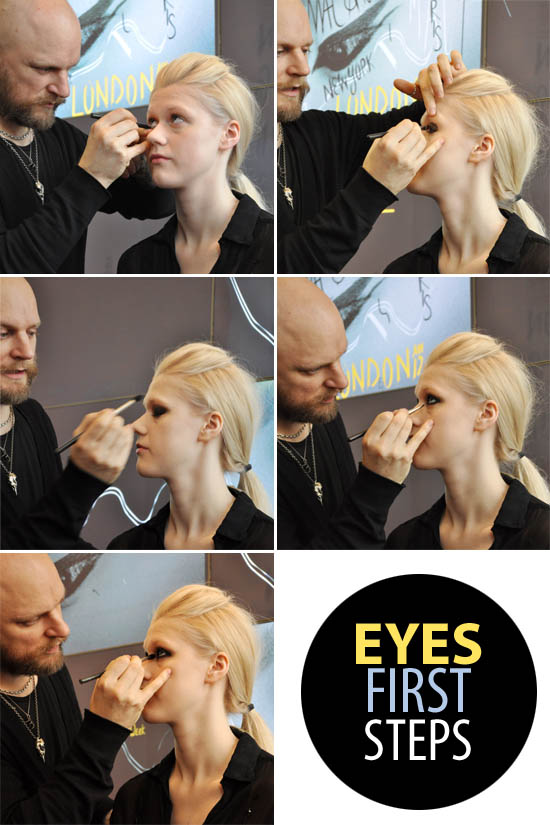 Then it was straight to eyes, which he lined on upper and waterlines with Feline Eye Pencil.  "It's the blackest we have," Pablo attests. Now grab Mac Blacktrack Liner - "we're going to use it all over the lid" - and apply with a flat shadow placement brush - he used a Mac 242. Blend this out with a blending brush and apply some below the eye too, joining both up, blending well again. "So far," he noted, "this is a really basic smokey eye."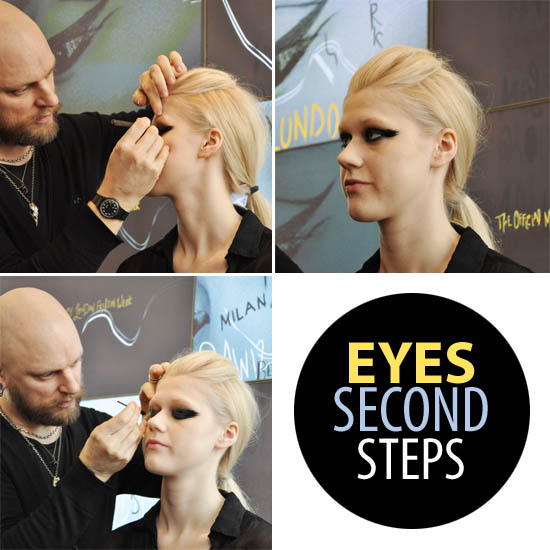 Next up, the point of difference.
A Pro product, Acrylic Paint in Black (buy mail order from Grafton Street) is what marks this out and gives it the couture edge. Pablo dipped a fluffy blender into the paint, took off the excess and starting in the centre of the eye, he quickly painted out towards the ear,making sure to keep a lot of texture at the edges - he wasn't looking for this to have a neat finish. The difference between the matte Blacktrack and plastic Acrylic Paint finishes provides a contrast too. Once that's done, extra texture is added at the borders of the wing with a clean mascara wand dipped into some more Acrylic Paint. Dot the wand to the top and sides of the wing you've just applied.
Advertised
Mascara was next, so I videoed that, as Pablo applied False Lashes mascara. Check his technique here.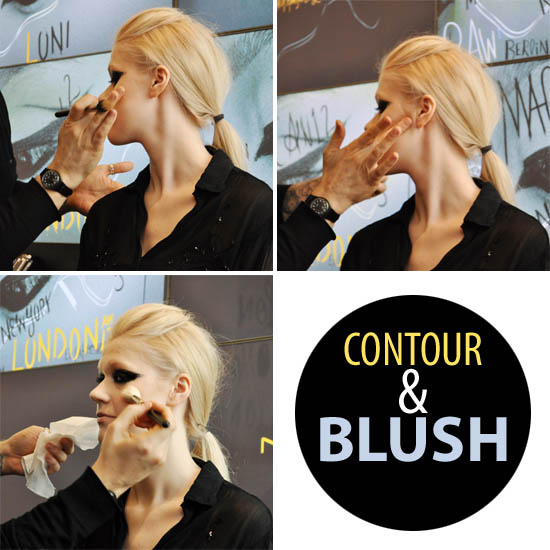 The eyes are the focus of the look but there's some contour and blush going on too. Pablo used a yet-to-launch Mac product, Sculpting Cream (which were used all over the shop backstage as brand artists trialled it to see if they'll pass muster before it goes out for sale). These are what they say they are, creams that can be used to shade the skin. He then applied a light flush of powder blusher in Pink Swoon on the apples of the cheeks.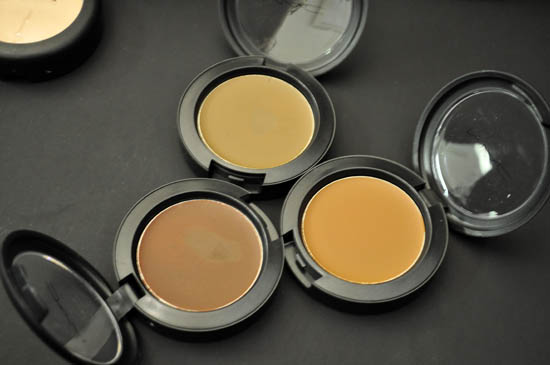 Mac Sculpting Creams - launch date TBC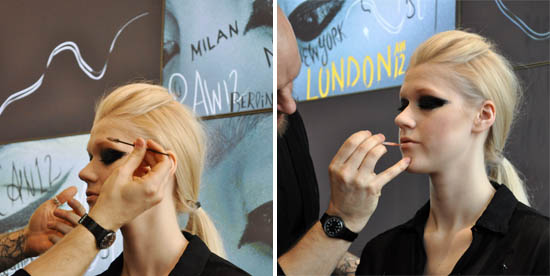 Last steps were brows, which he obscured with a slick of Painterly Paint Pot - "they're not a focus in this look" - and lips were given a light coat of Lipglass in Underage, a nude, glossy, subtle shade.
The result? Well, here we have it:
Advertised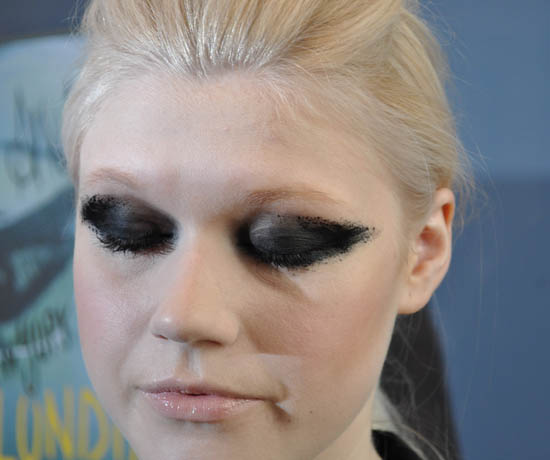 Pretty, huh? Would you give it a go?