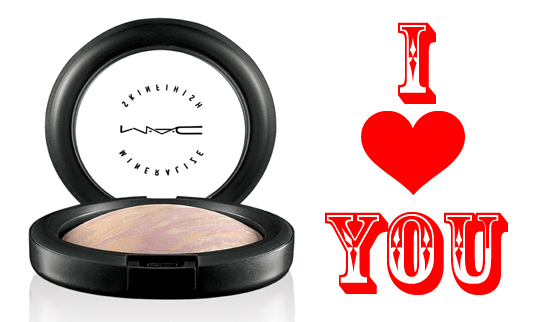 I haven't felt this way about anything in so long.
I love you so much, Perfect Topping. You're so perfect and so damn good at what you do.
Just look at you there sitting innocently in your case. All round and many hued. All those pinks and peaches and creams that will swirl into one incredible face powder/highlighter and set makeup to perfection.
Advertised
Mac say: A luxurious velvet-soft powder with high-frost metallic finish. Smoothes on: adds buffed-up highlights to cheeks and brows, or an overall ultra-deluxe polish to the face
I say: You're all this and more.  It's love: lock stock and two smoking barrels style.