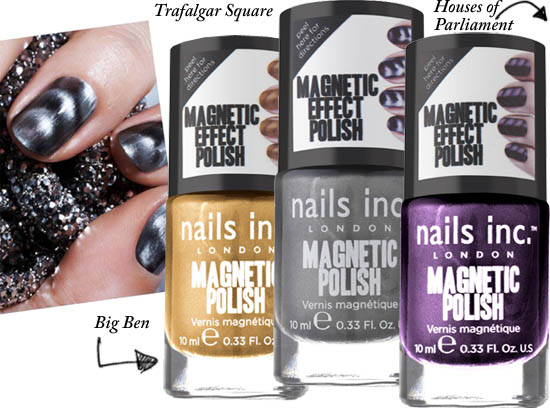 There's been a lot of excited flapping in the blogosphere and traditional meedja about Nails Inc's new trio of magnetic polishes, and I'm not really sure what all the fuss is about. Ok, they're cool and fun and easy to use - holding a magnet over the wet polish causes small metal particles to shift and thus creates patterns on the nail - but polishes like these aren't a new idea.
I remember coveting Lancome Le Magnetique a couple of years ago and of course Essence had the jump on other high street brands last November/December with their limited edition Metallics collection, which included magnetic nail polishes for €2.29 each.
And that's the other thing: at €17.50 a pop, the Nails Inc versions are bloody dear.
Unfortunately, since Essence Metallics cleared the stands there's not currently much choice in the budget end of the magnetic nail polish market, but these will probably go the way of crackle effect top coats (i.e., give it five minutes and everyone and their great-aunt Doris will have their own take on them.)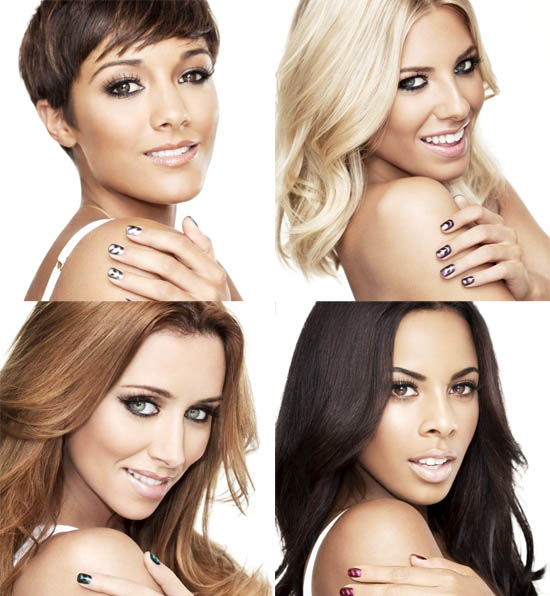 Advertised
First out of the traps are The Saturdays - yes, those The Saturdays - who have teamed up with beauty brand FashionistA to create Magnetism Nail Lacquers. Available in five shades - silver, green, blue, purple and red, one for each member of the group - these are now rolling out across all Superdrug stores including those in Ireland, say their PR peeps, and should be hitting a stand near you in the next week or two.
No word as yet on Euro pricing, but with an RRP of £6 in the UK they're unlikely to break the bank.
Are you feeling the attraction for magnetic polishes?
Saturdays pix: thesaturdays.co.uk