 Ah, the ol' make-up fail. No one is immune to them, not even celebrities who have pots of money and an entourage at their beck and call. And of course going hand in hand with make-up fails are fake tan disasters and hair fails too, so rather than hiding, and pretending nothing happened I thought I'd face the situation head on.
I mean who better to admit their darkest secrets than someone who is an industry professional right? Basically, you're not alone - or maybe I'm hoping I'm not alone... either way, it's confession time.  `
Ugh, who hasn't had one of these? The most annoying thing about liquid eyeliner is that while you usually get one eye perfect, something happens and the line becomes a little thicker on the other eye, which means having to match them up. This can result in a sultry flicked, winged effect at best and full on, Winehouse liner at worst. Of course this always happens when you're in a rush.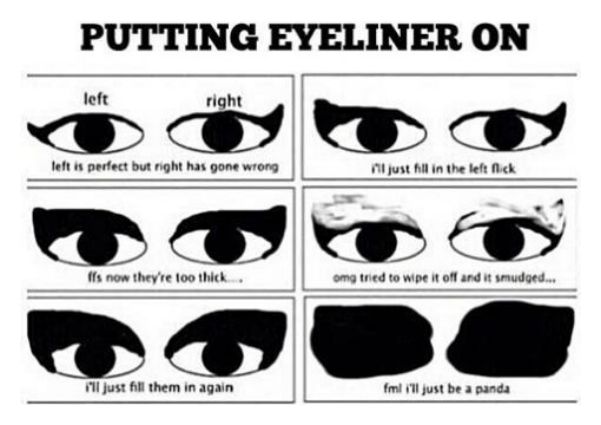 There's a reason why make-up artists always recommend doing your make-up in natural light because it's just SO easy to over do blusher - remember that scene in Bridget Jones' Diary where she's applying blusher in the car? We've all been there.
Advertised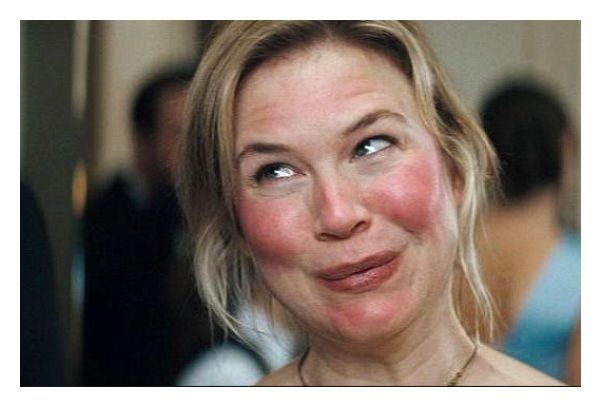 Who doesn't love a bit of mascara? After all it makes your lashes look thicker and fuller, opens up your eyes and gives definition right? Well, not if you blink all over the wand or sneeze… both of which always seem to happen to me when I'm tight for time. Does that happen to anyone else?
This is the one you see most on celebrities, who most probably look totally fine in person. The lesson to learn here? Make sure to buff in your light reflective powder completely and utterly if you're going to be anywhere near a camera with flash, otherwise you'll look like you've been on a Charlie Sheen style bender in all the pics.
Advertised
Finding the right shade is a case of trial and error as we all know, for example, I know that I'm pale so wear the lightest foundations. A few years ago I was asked to test out a new formula on the market which was fine but they sent me out one that was about three to four shades darker than my skin tone. I sat at home, testing it out and then realised I'd completely forgotten I'd said I'd meet my brother for coffee that day - running seriously late and with no time to wash it off, I threw on a scarf and hoped he (and the rest of the world) wouldn't notice I was suspiciously brown for a wet, cold Irish winters day. Needless to say, he did notice, and judging by the looks I was getting, so did the rest of the world. Epic fail.
Have you ever had a make-up disaster? Do tell!