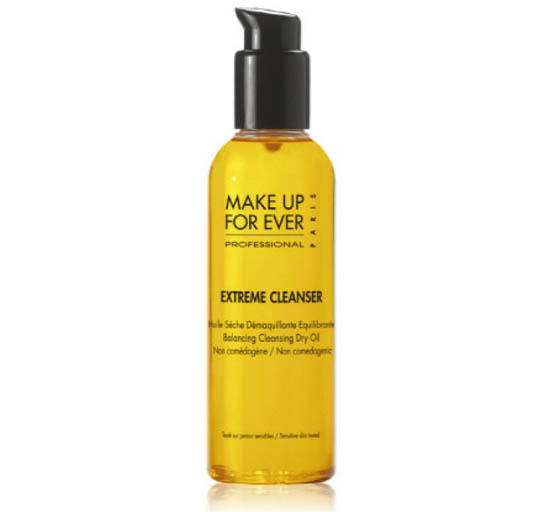 It'll come as no surprise to anyone who reads often that this is yet another post about an oil cleanser. Yeah, hands up. I am a big fan of oils, balms and anything that can be massaged in and which emulsifies with water to take every scrap of makeup off in under a minute.
Who the feck has time for anything else, I often wonder? Plus, I never ever find that any other cleansing method - milks and creams, ah'm lookin' at yew here - do it all in one fell swoop. I find I always need to use a separate eye makeup remover and depending on the creaminess of the cleanser, I usually need to wash my face anyway. Add to that lots of dirty cotton pads or tissues to dispose of, and hey, what a pain in the arse.*
Don't even get me started on wipes.
No, truly, balms and oils are the way forward for cleansing and efficiency and once you discover how multi-functional, time-saving and properly cleansing they are, you'll never go back to anything else. I'm a long-time Eve Lom devotee but am generally grand to use anything oily that works; happily Make Up For Ever's Extreme Cleanser, €25, definitely does.
Advertised
There's really not a huge amount to say about it: it's a dry oil with vitamin E that's alcohol- and paraben-free. It massages in well and lifts makeup from the off, can be rubbed onto the lashes and has no problem with a makeup-gun style application of product.  My usual Saturday night six inches-thick maquillage, so. Emulsifying well with some warm water, a hot muslin cloth lifts every last scrap of slap and leaves skin clean, lightly exfoliated and comfortable.
Again, nothing fancy here, just a product that quietly goes about its business and does the job it says it will - and I kinda wish more beauty buys did the same.
Have you tried it? What did you think?
*I'm about to start trialling Bioderma's Crealine, a micellar, or water cleanser, so I may be eating my words.