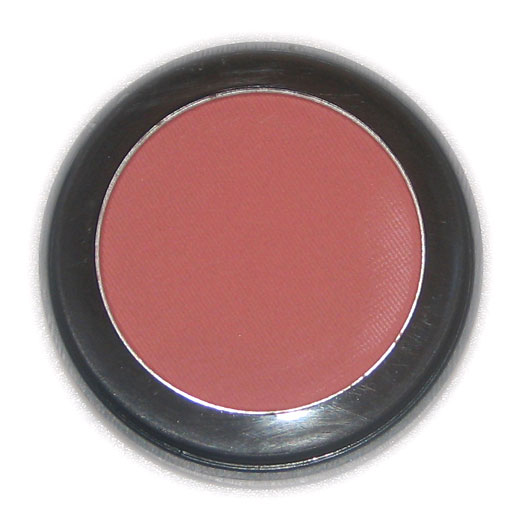 Another Make Up Store product that made it into The World's Most Cluttered Bathroom following my recent product cull was a blusher in Fresh, €18. The pic above does it zero justice (seriously, the brand need to work on their pix which do not do the quality of their products any favours) but it's a fairly matte pinky-peach with a delicate smattering of golden shimmer. A bit like Nars Orgasm, a bit like Benefit Coralista, but more pink-toned and more day-wear friendly.
Nice, in other words. The pan is a generous size, and this is a clever touch: because Make Up Store is an artistry brand, the lid of the pot easily detaches and re-attaches, making it great for artists on shoots or anyone who needs quick and easy access to the whole pan without the lid getting in the way. I like.
I liked less the fact I didn't realise this blusher is pigmented to the maxXx - I mean there is a serious amount of colour going on here. Scads of it. Loads. MILLIONS. Even after swirling and tapping off the excess, I got a big fright when I saw the havoc my blusher brush had wrought on my face.
Advertised
Aaiiiee! I was like a painted whore-style clown. But only on one side - I'd stopped before I got to cheek number two to gasp in astonishment. Frantically I followed my own taming-down-blush recommendations and got it back to a level that was flattering and not frightening.
Learning to go easy with this stuff is lesson number one, but the fact you need a very little for a pretty effect means it's going to last a long time, and thumbs up for that, says I.