 Welcome to the next instalment of my 'hate letter' to January.
Apart from all the obvious things that make January so vastly tedious, I get particularly annoyed about all the 'you need to change' messages coming from everywhere and aimed, primarily, at women. Find the 'new you' - what the hell does that MEAN?
It's one thing to change if you want to, and for health reasons, but this idea that you need to make yourself 'more', and that you're not enough the way you are, is infuriating. I'm tired of being told by almost every ad and magazine I encounter that I should look less like myself, and more like someone else, someone better.
Well nuts to that.
In an ironic twist on the January detox, I've come up with a pared-back January makeup. You can adapt it for bridal or special occasions, but it's primarily for those days when you just want to look like your best self. And everyone else can eff off.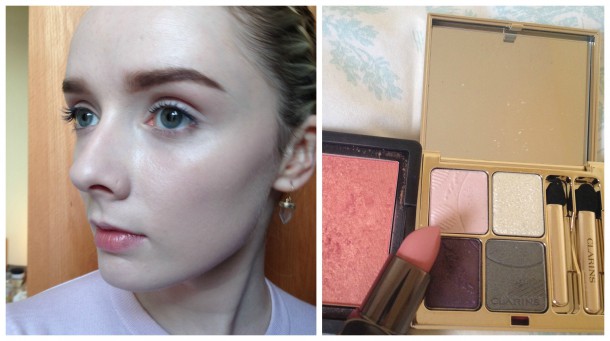 Step One
This is a pared-back look, so it's all about the skin. I've mixed some highlighter in with my moisturiser to give my skin a very glowy look. You can use your favourite liquid highlighter; Mac's Strobe Cream is great. However, I'm crumbling in some of my Nars Multiple Stick Highlighter in Copacabana and mixing it well with my ring finger to melt it in. I then apply the mixture all over the face, as I normally would with any moisturiser.
I'm then applying my base -Illamasqua Skin Base in 02 with a clean blush brush. This formula just responds well to a light, fluffy brush, so just buff it on gently,then conceal any blemishes you might have.
When you're finished applying your foundation, apply more highlighter over the top - keeping it to the high points of the face; the cheekbones, browbones, cupid's bow, and bridge of the nose.
Your skin should literally look too shiny at this point. Don't fret - we'll fix that later.
Advertised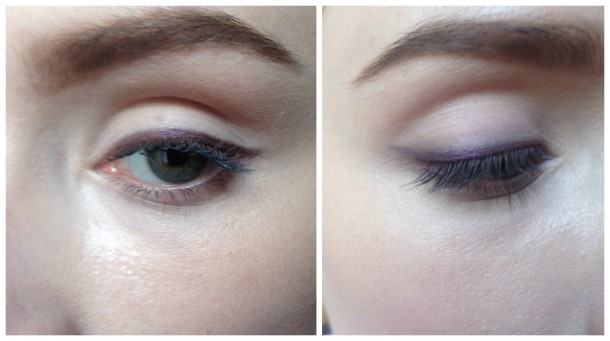 Step Two
For eyes, I'm using the lovely Ombre Minérale 4 Couleurs Palette from Clarins. It's available from January 20th. For subtle definition, line the upper lashline with the purple shade on a damp angled brush (to increase opacity), winging it out just a little.
Next, apply the soft pink shade across the lid with a flat shadow brush.
Grab a clean fluffy shadow brush and blend your purple shadow into the pink to soften it.
Using the same fluffy brush, blend some of the charcoal grey shadow into the crease of your eye, and take it along the lower lashline for a subtle touch of wintry smokiness.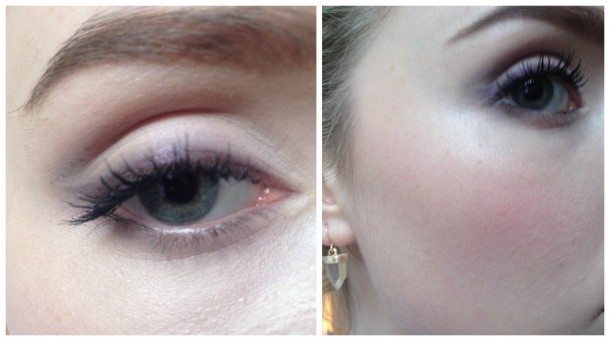 Step Three
Apply a couple of coats of volumising mascara.
Next, apply a blush with a natural undertone that suits your skin. I'm using Nars blush in Orgasm. Apply it to the apple of the cheek and take it back along the cheekbone.
Grab any translucent power you like (we don't want extra coverage) and pat it along the forehead, nose and chin to eliminate any shine in those areas.
Finally, apply a nude or pink lip. I'm using Be Legendary lipstick from Smashbox in Pretty Social.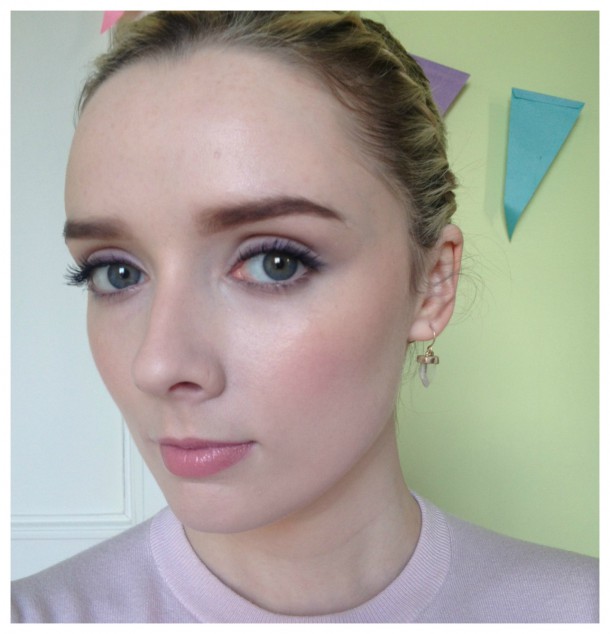 Advertised
Done! Will you be trying this 'you, but tidier' (not better!) look?