 Matching your foundation shade can be tricky sometimes. But these expert tips will make it easy as pie.
Matching foundation can be a tricky business. After all, our skin and faces aren't simply one shade. There's a multitude of different tones in them, from underneath our eyes to around our noses. Finding the perfect foundation match can be more complicated than it sounds. Especially for those who might have added pigmentation or redness. No one wants to look like they're wearing a mask. And certainly not a mask that's the wrong colour!
Here are our top tips for choosing the right shade and matching your foundation: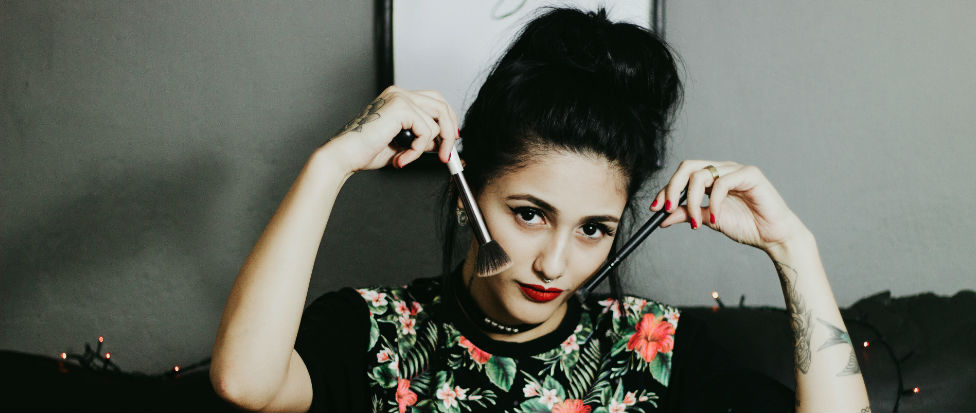 Find the right light
Sometimes the light (such as in a department store) can play a factor. Often, the lighting is fluorescent which can bring out the redness in our skin. This means, without even realising it you can choose a slightly too yellow based foundation. If in doubt, apply a section onto your skin and then check it outside in natural daylight. This will help you to gauge the colour correctly.
Advertised
Where & how to match
This is a question that crops up a lot in terms of matching foundation. No one wants to waste money buying the wrong shade for their skin tone, but it happens all the time. It's disappointing, and more than a little frustrating.
The easiest way to match your foundation is by applying a little patch on your neck and then, bring it up onto the jawline and cheek. If it fades in, you've got the right shade. Naturally, we all have some discolouration in our skin, but our neck gets the least amount of sunlight and so give a more accurate indication of what our skin tone naturally is.
Advertised
Did these tips help for matching foundation? Do you have your own methods?