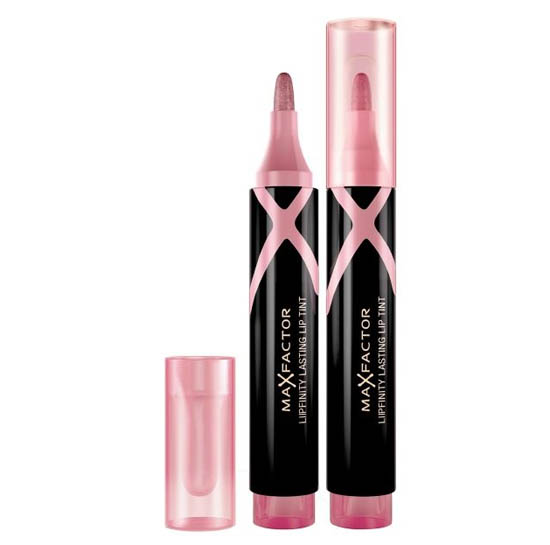 Despite deeply loving the notion of lipstains, until very recently the only such product in my posession was Benefit's Posietint. Well, I doubled my collection on a recent trip to Superdrug, coming home with one of Max Factor's new Lipfinity Lip Tints, €9.99.
Looking for all the world like a pink felt-tip marker, I couldn't wait to use the shade I'd picked up (03, Pink Princess). Getting at it was frustratingly difficult: it's wrapped in one of those annoying plastic tamper-proof sheaths with a perforated strip down the side that's supposed to tear easily but never fecking does.
Application, when I eventually got the damn thing open, was a breeze. I just used the tip of the nib to outline my lips, and the flatter body of the nib to colour in between the lines. Easy peasy. It dried quickly to give an oh-so-this-minute matte finish, which I liked, and stayed put for a good six hours before starting to fade.
Advertised
The colour's a bit gick, though. In the pen and swatched on the back of my hand, this looks like a a nice rose pink, but on my lips, it's a different story. It's considerably darker and doesn't really suit me. Sadface.