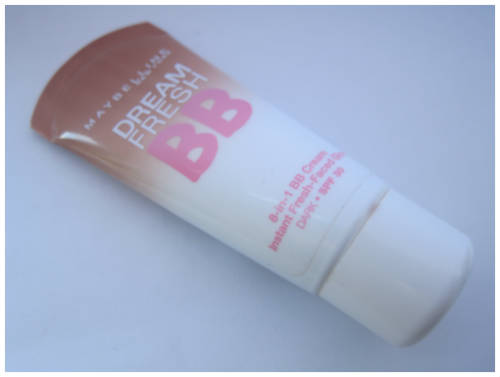 Maybelline Dream Fresh BB Cream
My colleague Emily looks at me a little strangely when I ask if my face looks a different colour than usual. "Er, no…", she tells me. "Should it?"
I explain that I'm wearing Maybelline's new Dream Fresh BB cream in shade Dark (I'd usually be medium) but I was desperate to try it, so it's under my foundation, primer-stylee. Ingenious, no? Apparently not - she looks unimpressed, and goes back to her typing.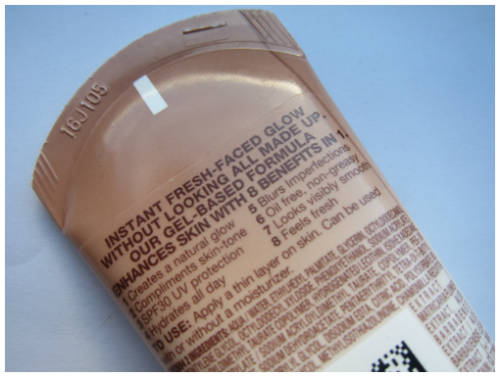 Maybelline Dream Fresh BB Cream's 8-in-1 claims
But I'm impressed enough for the both of us. Ok, so everyone and their granny has brought out a BB cream but Maybelline's offering has lots to recommend it - starting with a built-in SPF of 30, rivalling many higher end brands. It comes in four shades, when many only offer two: light, medium, dark and 'universal glow', which claims to brighten any skintone.
It feels nice and light, too: it's an oil free, gelled water formula that blends nicely – crucial if you're wearing a shade too dark (which I wouldn't generally recommend, but needs must!). Plus, it's €11.95, making it one of the best value BB creams on the market – Garnier's is €14.99, while the offering from Boots No7 will set you back €15.95.
Advertised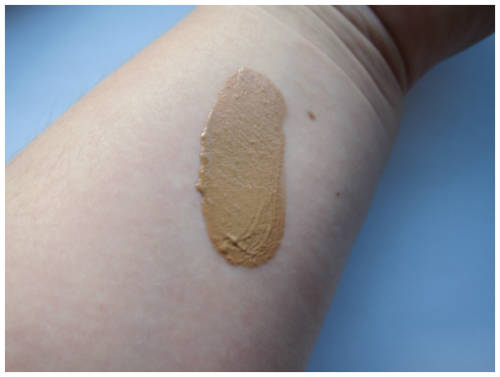 Maybelline Dream Fresh BB Cream swatched thickly
Maybelline are making the following claims for this '8-in-1 solution':
• Creates a natural glow
• Compliments skintone
• SPF30 UV protection
• Hydrates all day
• Blurs imperfections
• Oil free, non-greasy
• Looks visibly smooth
• Feels fresh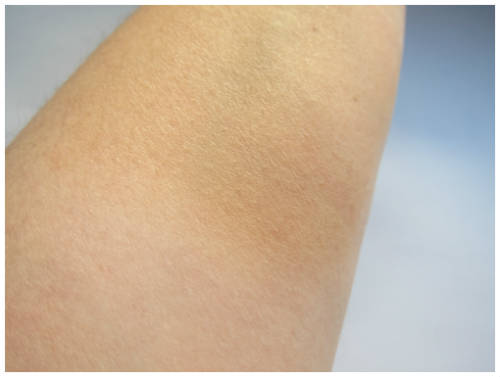 Maybelline Dream Fresh BB Cream blended out
The only exception I'd take is to the 'blurs imperfections' claim: on its own, coverage is sheer and concealer is definitely required to cover spots, redness or dark circles. Obviously, if you're wearing it under your normal base, then this is less of a concern. The packaging also claims this can be used with or without a moisturiser: I disagree, and would use it after my normal skincare routine.But in all in anyways, between this little lovely, the Super Stay tint glosses and the Colour Tattoos, I'm totes impressed with Maybelline and can't wait to see what else they have up their sleeves.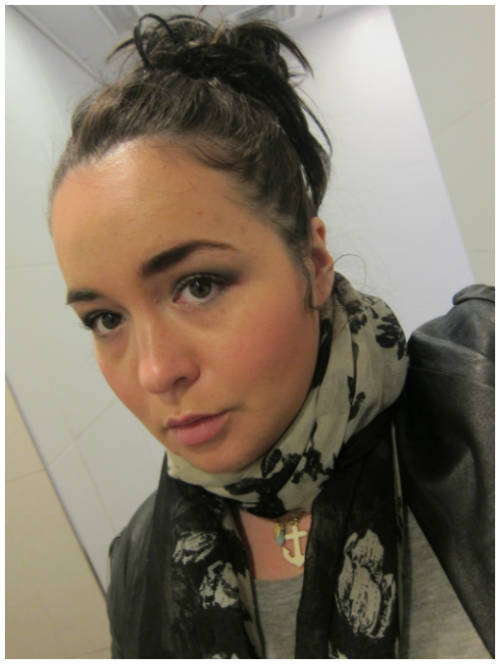 Et voilà!
Advertised
What brands are doing it for you right now? Share them in the comments!