 I'm oddly picky when it comes to an everyday lip colour.
I don't want too much pigment, but too little leaves me looking a wee bit anemic. Likewise I don't want a high gloss product, but I do like a nice flattering sheen. I want something that goes with everything, but nothing to bland.
See? Picky.  As a result I'm currently MILDLY obsessed with a Maybelline Colour Sensational Popstick in Pink Lollipop  - let me count the ways.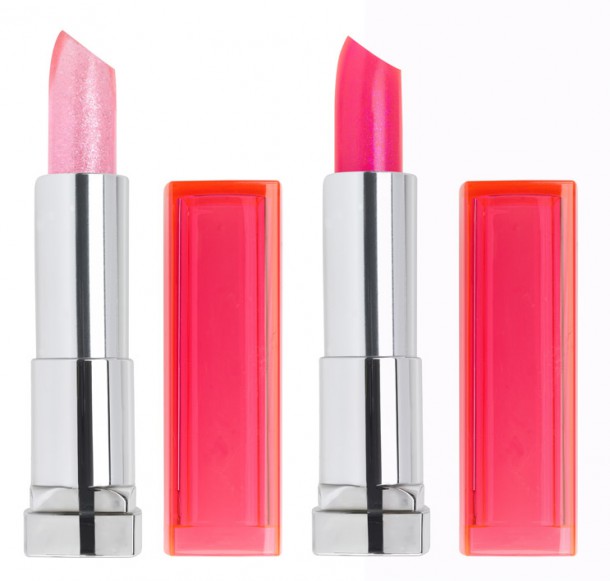 1. The Packaging
The Popsticks are presented in a silver tube with a fantastically fluorescent pink cover, meaning just LOOKING at it cheers me up AND I can always find this bad-boy in my handbag.
2. The Popstick
Advertised
Ok, it's an annoying name but the product itself is seriously eye-catching - a neon pink translucent lipstick. It looks like it should glow in the dark!
3. It's Here, It's Sheer, Get Used To It
Don't be fooled by the punchy presentation though, the colour is VERY sheer at first.
4. Patience, Grasshopper
What I love about this is it goes on mildly pink and sheeny and harmless and as you reapply the pigment builds and builds into a semi-matte subtly-neon pinkish effect. The colour payoff by the end of a day of repeat applications is more like a stain than a lipstick.
The sheen wears off quick enough but the whole effect is just so wearable. It's like my own lipcolour, but dialed up slightly.
Advertised
Granted, if you want to see colour payoff you'll be seriously disappointed, but for people like me who want to build a natural looking lip colour with serious staying power I highly recommend giving these a go.
Have you tried them? What did you think?