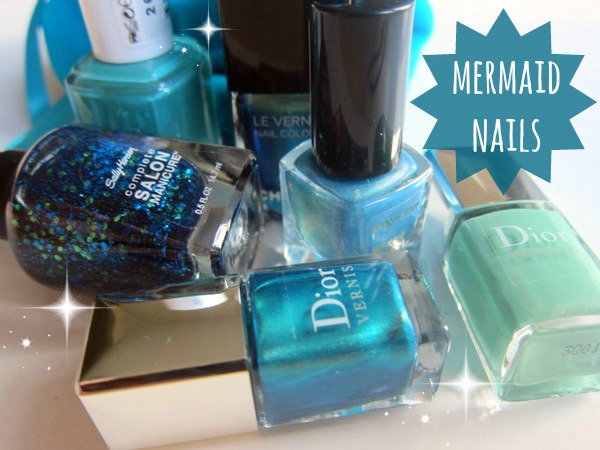 For summery feeling hands and feet (whatever the weather!) you can't beat a bright and punchy colour on your nails. And a trend that has been gaining momentum over the past year or so is for mermaid nails – gorgeous aquatic shades of sea foam green, turquoise or marine blue that conjure up images of sunbleached sand and the sparkle of sunshine on water.  Lovely!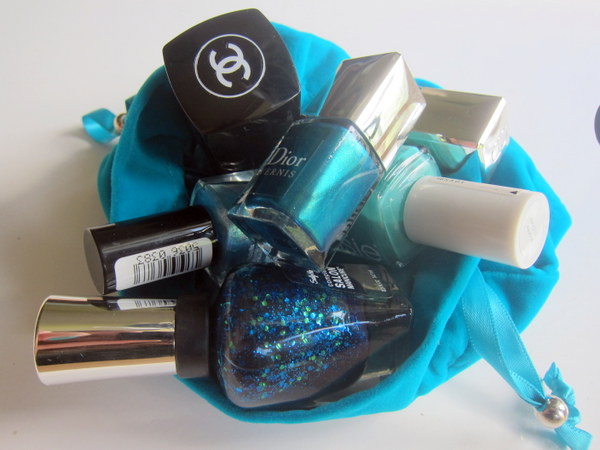 This season in particular there are lots of glamorous metallic and shimmery nods to the trend – here's a round-up of my favourites so far.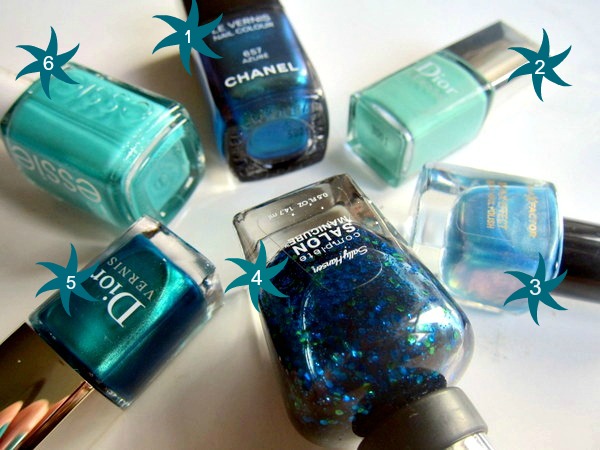 ONE Dazzling and metallic, Chanel's Azure is a lot more complex than it first appears. Leaning first green, then gold, then teal, this is one of those colours that refuses to be categorised and is all the more captivating for it. It's on counter now for €22.50, but it's limited edition, so don't expect it to be there for long.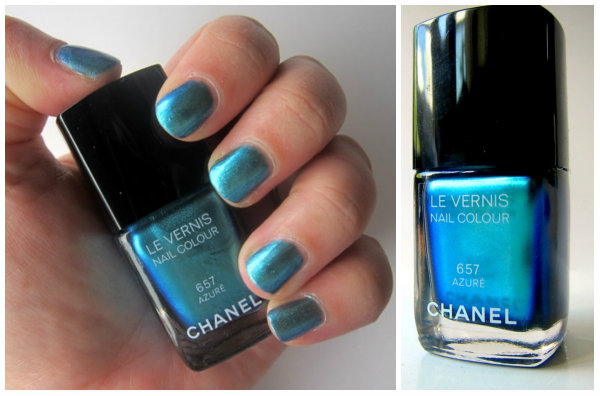 TWO Dior released some summery nail polish duos with their Birds of Paradise collection and this one is a bright peacock blue metallic that pairs perfectly with #5.  Wear one on your fingers and one on your toes, or mix and match - I'm rocking them on different hands with a contrasting ring finger. LOVE. These are €24.50 for the two.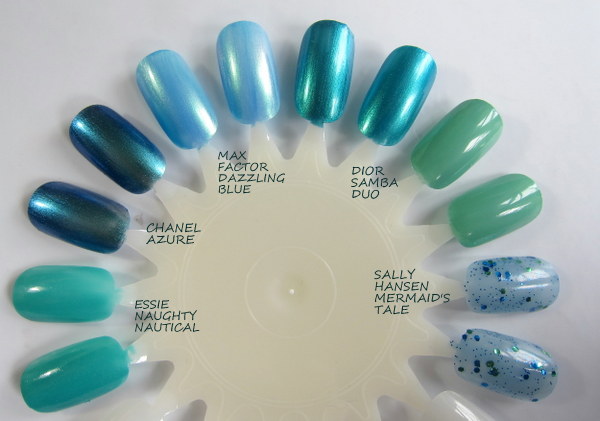 THREE  If you fancy sporting a glamorous flash of metallic blue, without shelling out for numbers 1 or 2, then Dazzling Blue from  the Max Factor Mini line is well worth a punt. It's not as intense as the offerings from Dior or Chanel but it's very pretty nonetheless – and a snip at just €4.99.
Advertised
FOUR When I clapped eyes on Sally Hansen's Mermaid's Tail, it was love at first sight. A stunner of a topcoat with sparkling teal and emerald hexagonal glitter, and a fine turquoise microglitter, this adds real impact to any blue, green or white polish you already own. It's €8.99 and part of the excellent Complete Salon Manicure line.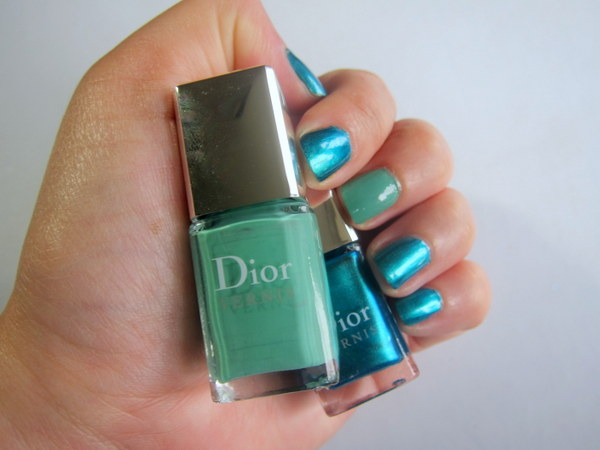 FIVE The second shade from the Dior Samba duo, this seafoam green creme looks so fresh and elegant, especially worn with its partnering shade. With these mini bottles, the brush isn't quite as good as Dior's regular polishes but this is still streak free and opaque in two coats.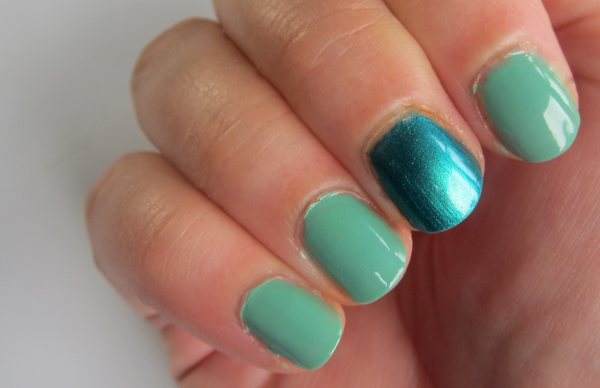 SIX Naughty Nautical is one of Essie's new shades for summer (check them all out here) and, with its silver microshimmer, it looks incredibly pretty in the sunlight. The new wider brush is brilliant to work with and this is a stunner of a shade – there's nothing quite like it in my collection. It's €9.99 and will be out next month.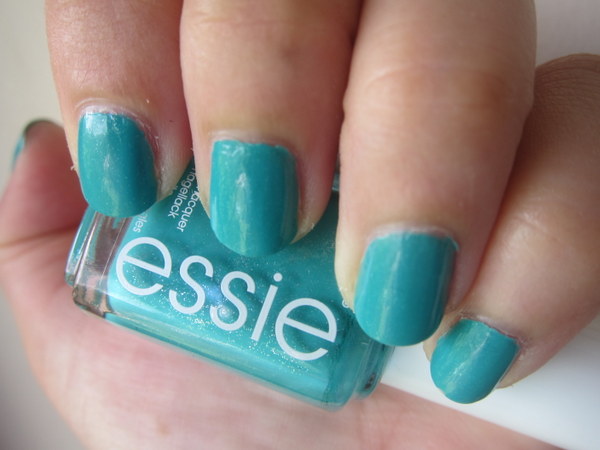 So go on, tell us, which one is your favourite – and  are you rocking any similar shades yourself?
Advertised