 Today I'm taking a  look at lesser known brand Bellápierre Cosmetics' 'Get Started Kit'.
The kit is €87.50 which made my eye ago wide but it's wroth taking a look at what's inside before we dwell on that price because I actually really rate this. 
Bellápierre Cosmetics is a relatively new cosmetics brand to Ireland. Their products contain no talc, oils, additives, fillers, dyes or synthetic preservatives. And from oily to dry to sensitive, the foundations also provide complete coverage for all skin-types.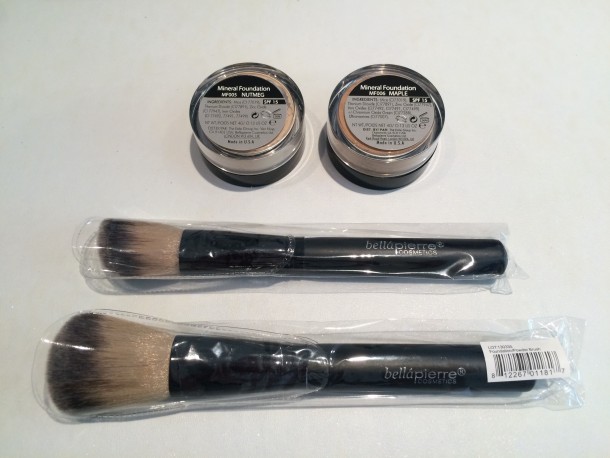 Each 'Get Started Kit' contains two different foundation shades, a light one and a dark one. This might seem a bit redundant at first glance but it comes in extremely handy when transitioning your makeup from summer to winter and is also great for use when contouring the face.
The 5-in-1 foundation contains just four natural mineral ingredients. The four main mineral which are Mica, Zinc Oxide, Iron Oxides and Titanium Dioxide and in a move reminiscent of Captain Planet, together they give the foundation the same properties as concealer, SPF, finishing powder and setting powder all rolled into one.
I would recommend using the bigger powder brush to apply the foundation base but use the angled brush to contour the face i.e. the cheekbones, jawline, temples, down the sides of the nose etc. It's just a little slimmer for adding more definition. 
Advertised
The kits also contain a mineral bronzer and blusher.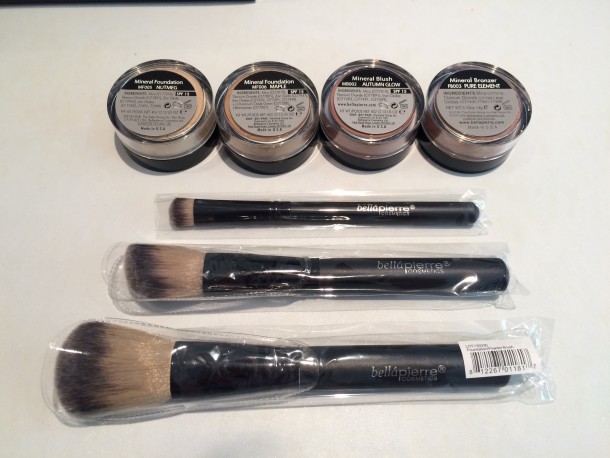 The mineral face and body bronzer has a silky-smooth powder formula which gives a kind go light sun-kissed glow to the skin and also adds shimmer. And the cool thing about this bronzer is that you can use it all over the body, neck, chest, shoulders, legs etc. You can also mix it with some body lotion to create a beautiful bronze, shimmery body cream.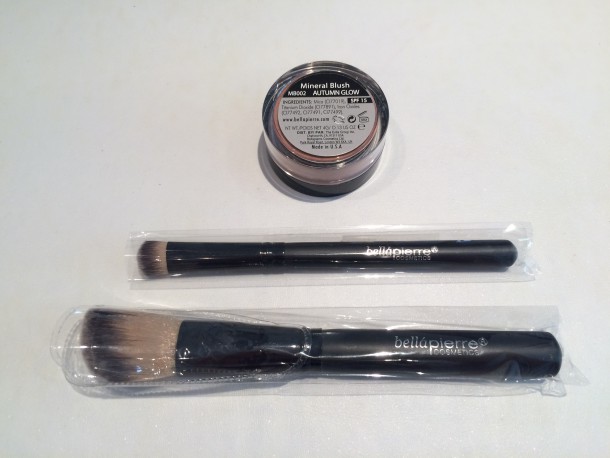 The blush is also amazing and the shade I have in my kit is 'Autumn Glow'. What I love about this blush is, due to the sheer, skin-hugging effect of the mica mineral, your natural skin tone shines through when it's applied. 
I would recommend using either the angled contour brush or the smaller 'concealer' sized application brush when applying the blush and bronzer. It's better to start applying smaller amounts and building rather than trying to apply bronzer and blusher with a large powder brush. 
Advertised
So all in all, you get two foundations, a bronzer, blusher and three application brushes and an instructional DVD for €87.50. If you are just starting out in the world of mineral make up, this may well be worth checking out.
Have you tried anything from Bellápierre Cosmetics? Are you a fan of mineral cosmetics or do you find they don't quite offer you the coverage that you need?