 One of Carrie Bradshaw's favourite bags is back in style; it was on all the influencers' arms this Fashion Week. And Penneys has a €12 dupe!
We wrote about this a couple of weeks ago when the vintage version was starting to make its re-appearance. ASOS happened to have a subtle nod to it in its bag collection. They're good at that. Remember their version of Meghan's second wedding dress? We did a poll to ask readers what they thought of it and the results were on the 'hideous' side - but I bet people are starting to change their minds.
This is the late '90s shoe trend that's going to be massive this summer.
Here's how some fashion people are wearing theirs...
Spring pastel
Classic black
Advertised
All the trimmings
And here is the Penneys dupe. It just slid in there! Those Penneys designers are on the ball.
Penneys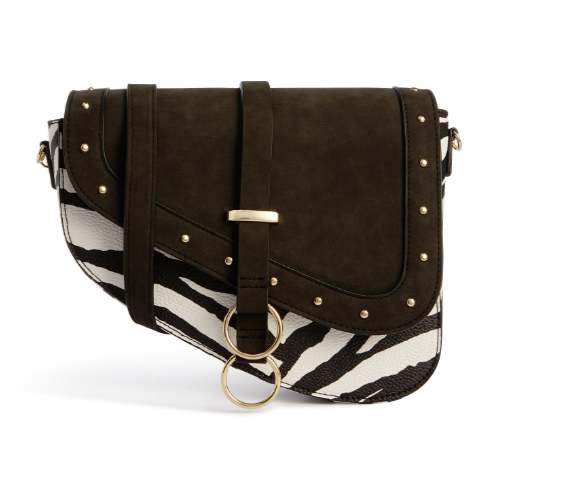 Zebra Bag €12
Advertised
It has many of the qualities of the new gen Saddle Bag, down to the gold accents. Embellish yours with a few chains to give it that luxe look.
We can see this coming in very handy over the next few months. Can you?