 Nails. Nails. Nails. Nails. Nails. Nails. Nails. Nails. Nails. Nails. Nails. Nails. Nails. Nails. Nails. Nails. Nails. Nails. Nails. Nails. Nails. Nails. Nails. Nails. Nails.
They're all I can think about and talk about and although I have 8000 other jobs I should be doing, I have to get this out of my system!
Okay, first thing first. I have the ugliest hands on earth and nails of really poor quality that break and flake at the drop of a hat and as a result I have punished them all their life by neglecting them most egregiously – I didn't even get a manicure for my wedding day!!! GASP ALMIGHTY!!!! GASP! GASP! GASP!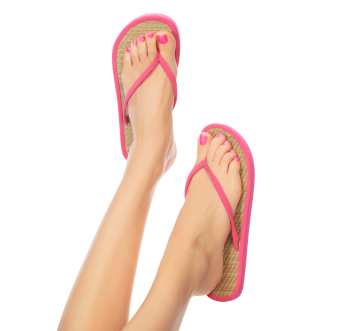 I neglected my feet too. But then… and I can't say what happened, I started to get pedicures… and I liked having my toenails painted, I liked it very much and I'm in the astonishingly lucky position of having a wonderful person in my life called Helen Cosgrove. Helen is a massage artist and does facials and reflexology and waxing and pedicures and manicures and tinting, but the most amazing thing of all – Helen comes to my house! So I can have a head massage and a faceful of oil and as soon as I'm finished I can stagger off to bed instead of having to have a shower (eek!) and drive myself home. And in fact, if you live near me, (or anywhere in South Dublin between SandyMount and Enniskerry) you too can have Helen Cosgrove in your life. (Her number is 087 981 6075.)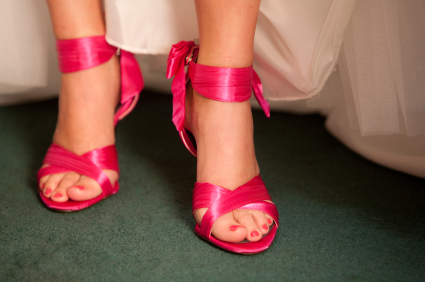 Helen is a very, very, very special person, a very intuitive masseur, a meticulous person who takes huge pride in her work and she is astonishingly kind and loving and generous. For my sister's wedding she came to the house and did everyone's fake tan and pedicures and eyebrows and whatnot and we all love her.
Anyway, Helen was coming to me and doing my pedicures and out of kindness she started painting my fingernails the same colour as she'd painted my toenails (for free!) and she uses OPI and they have such an amazing range of colours, it was like having boiled sweets sellotaped to the ends of my fingers!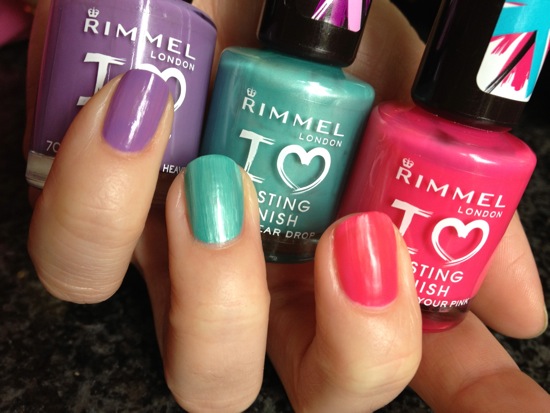 All of a sudden I was interested in finger-nails and, as is my way, became entirely obsessed with them and went berserk buying nail farnishes and they made me really happy, but mercifully I stuck to cheap brands like Rimmel and similiar was having a great old time, except that because of my low-quality nails and because I use my hands a lot, my fingernails would break or flake or the nail farnish would chip every five minutes and the whole thing was a round-the-clock upkeep thing, but still, I was glad to do it!
Then…. rumours began to reach me of a new quare exotic yoke called Shellac – a varnish that allegedly lasted 2 weeks without chipping. So long-lasting was it that you had to have it specially removed with a strong chemical which allegedly damaged your nails – which didn't bother me in the slightest because my nails are always in bits anyway, they couldn't be any worse!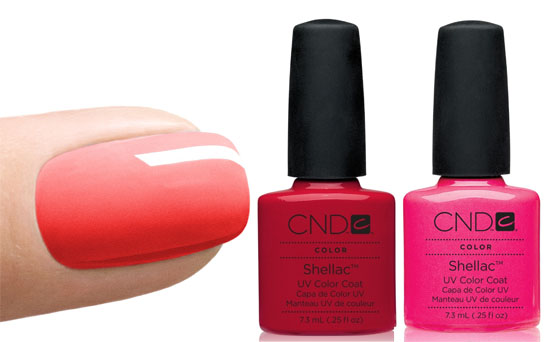 So I looked into it and I'm sure you know how the whole business works, but I'm going to tell you anyway. It's like a normal maniure or pedicure but the polish used is in some mysterious way different and each layer is dried by a 30 second bursts under a UV lamp or an LED lamp depending on which brand you use. And the best bit of all – as soon as your last go under the lamp is done, your nails are dry!!! No more hanging around in the saloon like a thick, praying for the gear to dry so you can leave, or having to hobble home in flipflops in February. (Yes, they do feet as well as hands.)
Then Opi started doing their version of it and my beloved Helen was doing it, so I gave it a go. However, this was about 2 years ago and back then the Opi version wasn't so good and the colour peeled off after a couple of days and I decided the fault lay with my crappy nails and I abandoned the idea for a long while. (However, I have since discovered that Opi have totally upgraded their system; they have a new lamp, new top and bottom varnishes and a much wider array of colours, so I am willing to try it sometime, especially if Helen starts doing it.)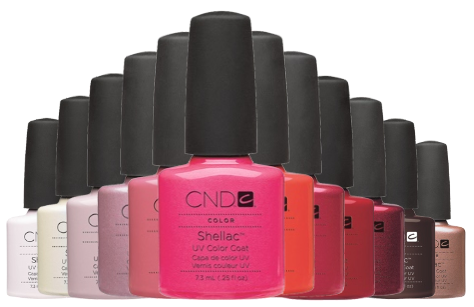 Advertised
But one day, a couple of months back I was at the Beauty Studio Saloon in Dun Laoghaire (beside Walter's pub) for my eyelash extensions and they had Shellac nails on special offer and I thought, "What the hell! Why not?" Shellac do a really wide range of colours (I did so much research on dinterwebs that my head nearly exploded and I still wasn't able to establish just exactly how many they do.) BUT!!! And this is ferry important – just because Shellac do a really wide range of colours doesn't mean that the saloon you go to will have the full range. I suppose they only buy in the ones they think will sell. So as it happened, I was able to get a lovely hot pink called Tutti Frutti but the colours in the Beauty Studio were mostly reds and pink and even though Shellac do a fabulous metallic turquoise called Hotski Tchotchke which I coveted, they didn't have it. (Breaking news!!! They do now!!!)
I am used to being disappointed by things, I believe we live in a world where we're told a load of lies, but I was NOT disappointed by Shellac. I had it for 3 weeks and it didn't chip. Nothing budged. Also, because it's quite thick, my nails grew and didn't break or flake.
For my next nail outing, I went to the Mink saloon in Ballsbridge (there's also one in Donnybrook) and they do Artistic Colour Gloss, which features a STUNNING range of really imaginative colours. The Mink experience was a very delux one – the saloon is beautiful and very comfortable and the girl told me not to talk, that 'This is your time' which I appreciated so much. I went for a flourescent pink but there are so many other colours that I wanted that it was almost agony to choose.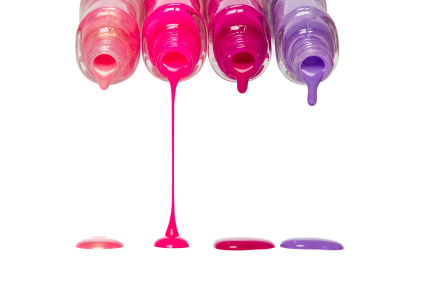 The final look of the Artistic Colour Gloss was slightly different to the Shellac one – it's thinner and more elegant.
(I've done a lot of research into this whole long-lasty manicure business and what I've learnt is that some brands are 'thicker' than others. ACG is one of the thinner ones, which means it looks more elegant and natural (and does less damage to your own nails because it's easier to remove.) Whereas Shellac, for example, comes up quite thick and almost 'bruisery' but lasts longer and your own nails grown underneath. A compromise, do you get me.)
Nevertheless! Despite being thinner my Artistic Colour Gloss is obviously very strong because it lasted a full 3 weeks without chipping or – very important to me - without my nails breaking. The Mink manicure costs E55, which is dearer than the others, but it really is the Rolls Royce of all the nails stuff I've experienced to date.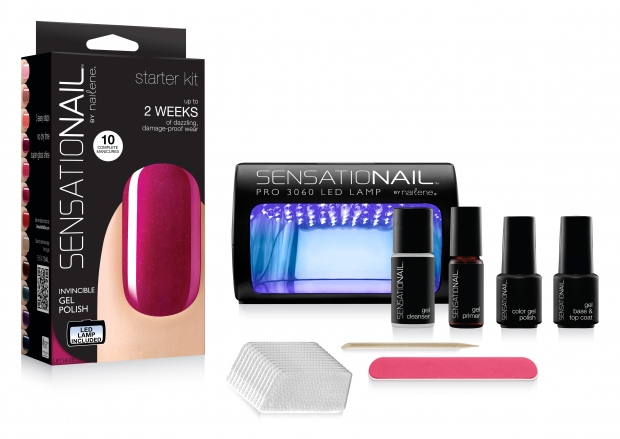 My next experience was with Gelish. As recommended by various people on d Twitters, I went to Pretty Nails Pretty Face in Stillorgan (above Baumann's hardware shop) and met a pair of Romanian sisters, Elena and Mihaela, who are BEYOND delightful. BEYOND!!! They are chatty, hilarious, sparky and adorable. They don't do the Gelish on the toes because of concerns about fungal infections but they have a massive range of ordinary Opi colours, which they matched to the Gelish on my hands. (But I will be honest and say that I prefer the long-lasty stuff on the feet as well as the hands because I like my colours to match. I laugh in the face of fungal infections!)
Gelish do a wide range of colours but Pretty Nails had only about 10 of them – that's okay. Times are hard and what's the point of buying in an acid green if no-one is going to ask for it. And as it happened they had a FABULOUS bright pink called Gossip Girl, which suited me perfectly. The Gelish finish is thin and shiny, like the Artistic Colour Gloss one and 8 days into having the Gelish, there isn't a single chip or tear. However my weak nails have grown a bit and have gone a little bendy; they're not rock hard the way they were with the Shellac or the Artistic Colour Gloss. But if you don't have pitifully weak nails like me, this won't matter.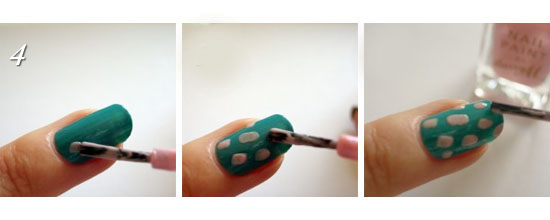 However, I discovered something even more thrilling at Pretty Nails, Pretty Face- I've been searching the highways and byways of Ireland for someone who does nail art – PROPER nail art. Sometimes people tell me they do nail art but – and I feel really mean saying this – but so far I haven't met a person who genuinely does. Recently enough I went to a nail bar and I asked for – I'm changing the details here to protect their identity, but let's just say I asked for pink and black leopardprint. But amigos, the finished result didn't look like leopardprint, it looked like I had diseased nails, like Dutch Elm Disease of the nails. Like I had Nail Plague. Like I had Karposi's Sarcoma of the nails. I too can do black blobs on my nails, but it doesn't make me a nail artist and it never will. Then I see pictures on d twitters of people who've done amazing art themselves on their own nails, cupcakes and owls and flowers and I think, How? HOW???!!!!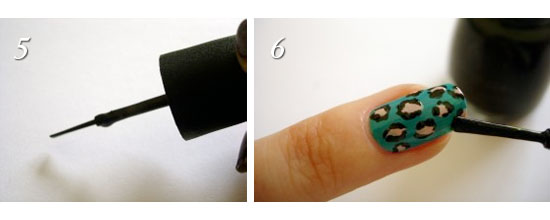 But Elena of Pretty Nails has won medals in the Nailympics!!!!! (Truly. The Nailympis is a real competition.) I've seen photos of some of her creations and I swear to God, I nearly got sick with longing. They are PROPER nail art. Real 3-D art. I told her to put her thinking cap on for me and I'm going back in 2 weeks to be 'done'. I will, of course, report.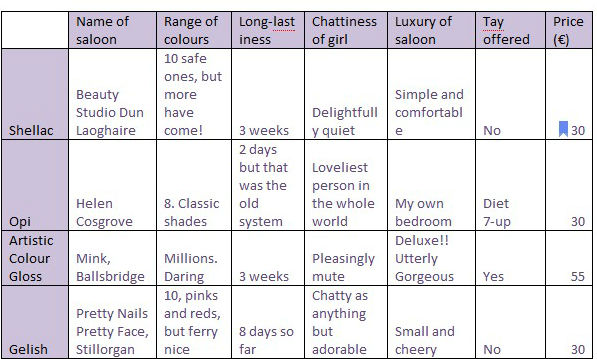 So there we are, this is my nail journey to date. Obviously it's incomplete - I still have to experience the new-and-improved OPI gel and the Jessica Geleration. But I've done a little spreadsheet to illustrate my various experiences so far, which I hope will be helpful, but even if it isn't, I certainly enjoyed doing it because clearly I'm very odd. Thank you for indulging me!
Advertised
Check out the exciting news of Marian's upcoming book, the Mystery of Mercy Close (Sep 13 2012)
www.mariankeyes.com