 Moving house is always a stressful time but relocating to another city just adds to the fun of it all. Over the last two months, I've been getting to grips with navigating a totally unfamiliar city and settling into a new job in Dublin. Aaaand I've been dealing with the most killer breakouts, the likes of which I haven't seen since my teenage years.
During those tender teenage years, I had angry, irritated skin that point blank refused to be soothed by any of the expensive potions and lotions that I purchased. But I do have a few fail-safe products that have always helped to calm and treat my skin and so I am now reaching for them again in my hour of skin-perfecting need.
Step one to covering up any imperfections is to find a foundation that works for your skin and that has a coverage level that you feel comfortable with. For a long time Estée Lauder's famed Double Wear was my faithful foundation companion but after many months of deliberating over whether the shade I was wearing was really quite right, I gave up and went back to the only foundation that matches my pasty face perfectly- MAC Studio Fix Fluid in NW13.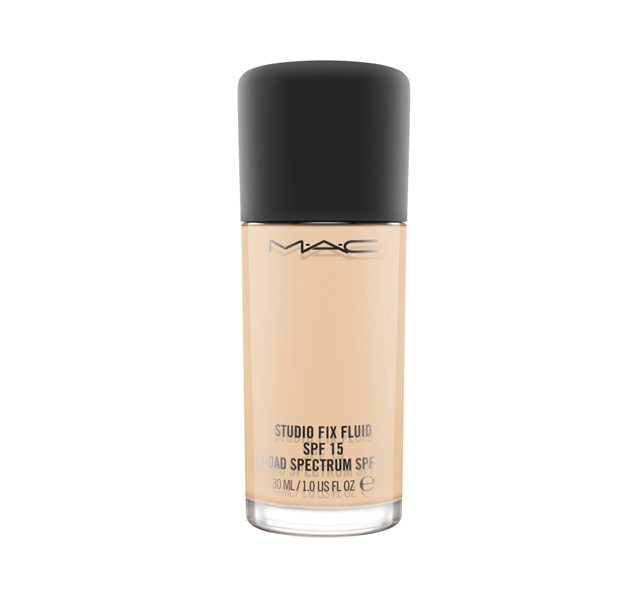 This oil controlling foundation (€31.50) comes in more than 30 shades. My particular shade has more of a neutral undertone to it than cool but the NW (Needs Warm in Mac lingo) still works perfectly.
I've tried several different methods of applying this foundation, only to come back to the same one every time - my fingers. As I'm writing this I can hear the gasps, and I understand. I wouldn't usually advise putting base products on with anything other than my trusty Real Techniques Miracle Complexion sponge or failing that my Sigma F80 flat topped kabuki brush. But with this one, using fingers to apply seems to warms up the product perfectly. Yes, it a mystery of modern times.
Studio Fix Fluid gives the most beautiful flawless coverage but it's not for those who prefer a lighter coverage. It wears solidly on my combination skin for a good eight hours before my natural oils start to break through and even then it doesn't separate or oxidise on the skin.
Advertised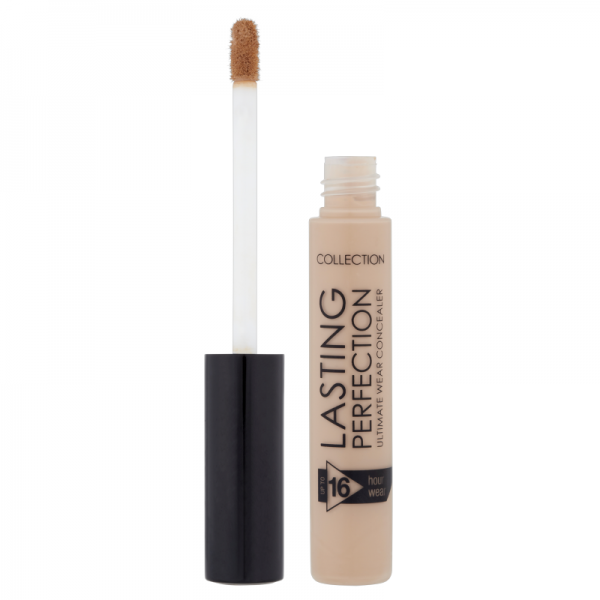 Another favourite in my bad skin beauty arsenal is the Collection Lasting Perfection concealer in 01 fair. This product has achieved a cult-like status and it's not hard to see why. It even made quite the impression at the Best in Beaut.ie Awards and took on some higher price point competition.
This fella is a bargain buy at only €5.79, and has a rich creamy texture and offers fantastic coverage. Its only cons are that it dries down a bit too quickly and it veers a little on the heavier side. However these issues can be offset by working on small sections of the face at a time and using it specifically for spot concealing as opposed to an under eye product.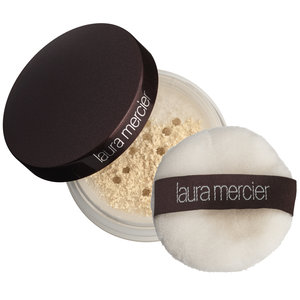 My last pick is something to set my makeup in place and lend a soft focus look, the kind that can only be gotten from a finely milled powder such as the Laura Mercier Translucent Setting Powder. This bad boy is fairly new to my beauty stash and was bought on a impromptu shopping trip to Brown Thomas on Grafton Street, an incident for which I am still apologising to my wallet.
A light dusting of this luxury item on my t-zone and I'm a good to go, face on and ready for the day. This French cashmere talc powder is quite pricey, coming in just over the €40 mark but it should last for quite a while. Yes, I can justify all purchases.
Advertised
So tell me what are your fail-safe base beauty product buys for those days when your skin just needs that little bit of extra help? And *whispers* tell me, am I alone in my finger-applying foundation ways?