 If you're in need of some serious hair SOS treatment, then we've found just the product to help. Say hello to Phytokératine Extreme Cleansing Cream.
Just as our skin needs hydration, so too does our hair. But what happens when you're mop is edging closer to the point of no return? Frizziness, brittle ends, dryness, weakening. They're all things that can take your mane from glossy to straw-like in the blink of an eye. And it's usually when all these combine that we have to ponder the unthinkable... is it time to... cut it all off? Could a pixie crop á la Kristen Stewart be a good idea?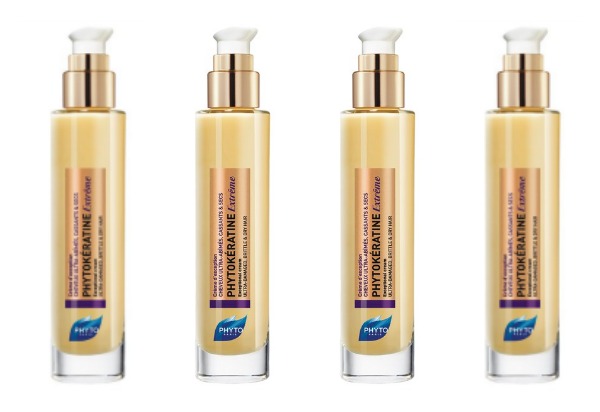 Maybe, but not necessarily. Because we've found a hair SOS treatment that can revive even the most unruly tresses from cult hair care brand Phyto. Their new Phytokératine Extreme Cleansing cream (€33) is infused with natural plant extracts including baobab, Saponaria extract and buriti oils. Each ingredient works to cleanse both the scalp and hair fibre, as well as coat each strand with amino acids which replicate the structure of natural keratin. So basically, it creates a nourishing coat of armour for weak and dry hair.
Advertised
What really sold us on this though, is that Phytokératine is an easy product to use and integrate into your hair care routine. Yep, we do love an ol' quick fix here at Beaut HQ. To get your hair on the road to recovery, simply apply 2 - 4 pumps to hair. It can be used on dry hair or damp hair before styling. And even after one use, you can feel how much softer and silkier it feels.
Phyto is available in selected salons nationwide or online with lookfantastic.com