 A new cosmetics collection is always exciting for any makeup geek. As is always the way, though, we always seem to yearn for the next thing.
Despite the lovely weather, and despite the lovely summer collections we have to play with, moody Autumn beckons.
The fresh-faced, barely there look of summer makeup is lovely, but can get pretty boring. As the weather, darkens and gets moodier, our makeup has permission to do the same. Deep, sultry tones just look out of place in the summer sun. Frankly, I hate the loss of sunlight and dry days that inevitably comes with Autumn - the switch to moodier makeup tones and heavier textures is a lot of fun, however. It's definitely a comfort as we put the cotton sundresses away.
YSL's Black Fetish Collection is inspired by the moodiest, wintriest material there is - leather. The collection is chic, edgy, and sumptuously grown up. It's a rich,textured material which conveys a certain assertiveness and masculinity. I always find that I feel more confident in makeup that conveys confidence, and this collection does just that.
The collection contains the usual dark nail colours and combination of strong and nude lip colours that you might expect. There is one product, however, which is really special.
Advertised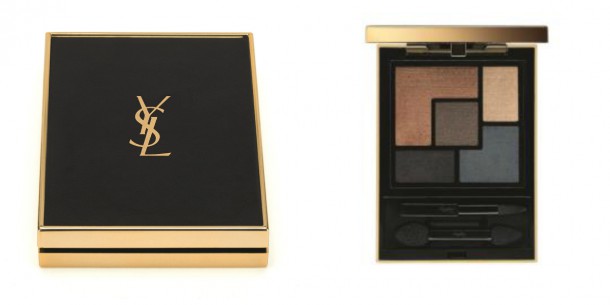 The YSL Couture Palette in Collector Fetiche is a glorious, limited edition palette. Sporting the traditional YSL palette packaging - but with a twist, it features the usual logo set into a beautiful leather background.
The images above really don't do this beautiful palette any justice at all. Five rich, autumnal shades - a luminous pale gold, a deep chocolate, a dark grey, a copper and a deep greeny blue - in high shimmer finishes make up the palette. They are wonderfully silky and buttery in texture, as well as totally opaque.
I managed to catch this beauty in the sun, to give you an idea of just how joyously shimmery it is. It's not sparkly, just quite light reflective, so don't  be afraid of it if you're more mature. There's no one who can't wear this sophisticated palette of loveliness.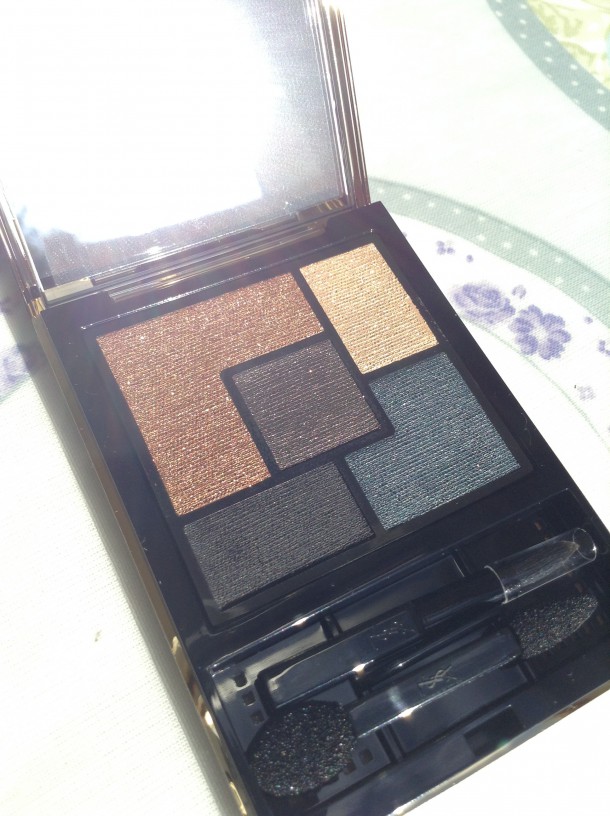 Advertised
Sadly, YSL palettes are not exactly inexpensive. At €55, this is no exception. However, if someone loves you very, very much, maybe they'll buy it for you.
Are you bored with summer makeup? Or do you wish you could stay fresh-faced and summery forever? Enlighten us in the comments!