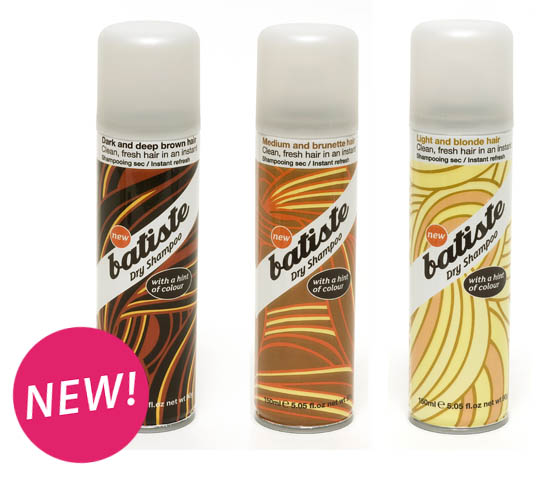 Beloved of, oh, pretty much everyone,  Batiste's got an update to its dry-shampoo-with-a-birra-colour products. A good while ago now the brand debuted a coloured dry shampoo for brunettes and one for black hair but users griped that there was nothing for blondes and redheads.
Presumably the white version was intended to be suitable for paler shades but Batiste is a real quick and dirty solution - it definitely works but it does leave a white residue, especially in darker hair. I pretty much always have one to hand (those travel-sized ones are genius) but cos I've dark hair I have to be careful in application.
Anyway, my woes aside, there are now three new shades - obviously inspired by Bumble & bumble's wojusly expensive Hair Powders - for blondes, medium and brunette and dark and deep hair. I am presuming this means the original pair have been quietly shelved for this more comprehensive trio.
Advertised
The benefit of coloured dry shampoo is it tones in better with your hair colour as well as soaking up grease (gorgeous mental image, there) and adding body to limp locks.  Plus, they can help camouflage greys in between colour appointments - though they won't disguise them all. And at around €5, a much more Beaut.ienomical option than Bumble & bumble, eh?