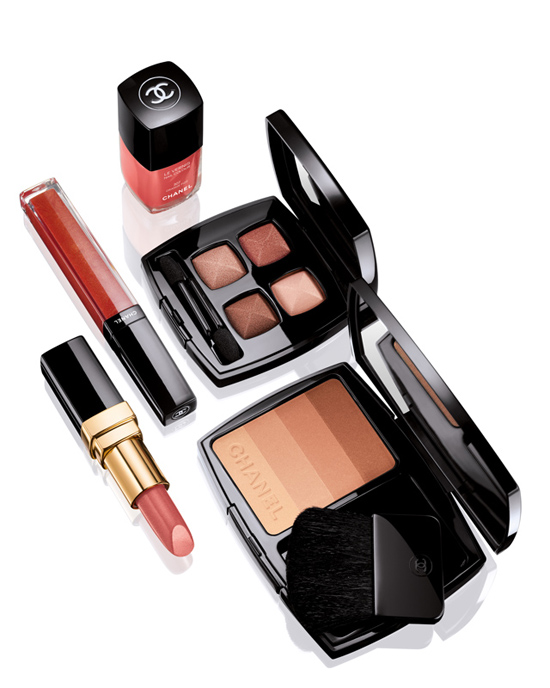 Tans, corals, shimmer and bronzer: that's the core of Chanel's new season collection. Cote D'Azur is, as you'd imagine, very glam altogether.
What stands out? That stripe-tastic bronzer, above, for one. Poudre Soleil 4 Lumieres  is €49, and contains a quad of bronzers in varying shades. A bit Bobbi Brown, to be sure, but very finely milled and not remotely as shimmery, this will be good for day. Oh - and Irish skintones.
I'm also loving the Cherry Blossom Aqualumiere Gloss, €24. Sheer and sparkly, it's a perfect summer scarlet and is joined by two other shades, Tangerine Dream and Ginger Shimmer. See pics of those, and the rest of the collection, after the cut.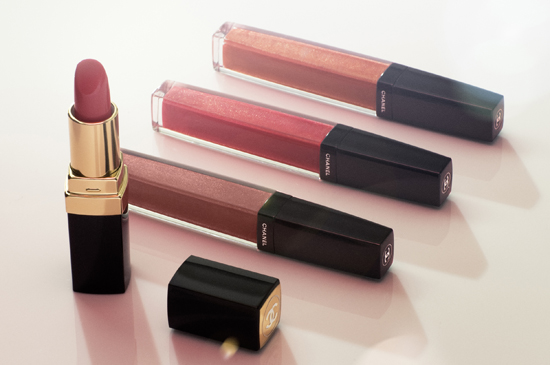 Aqualumiere lipsticks come in three shades: Panarea, Lipari and Salina, €25.50 a pop.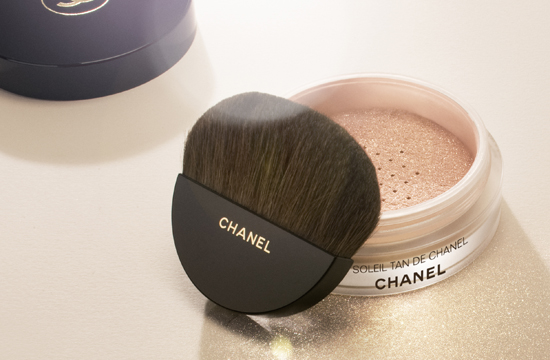 Advertised
This baby is Poudre Precieuse Libre Effet Hale, €53. It's a super-duper-sparkly loose powder bronzer that's really pretty. Too dark for my skin, unfortunately, this is one that's definitely more suited to night as it's just a little glittery for day. With a tan, on yer holliers? Gorgeous.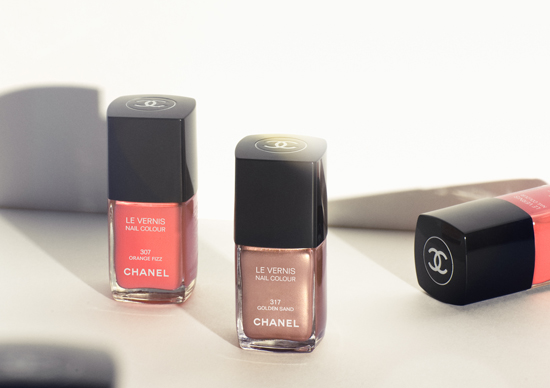 Le Vernis come in Orange Fizz and Golden Sand, €21. I predict a riot for the coral-tastic Orange Fizz. Delish.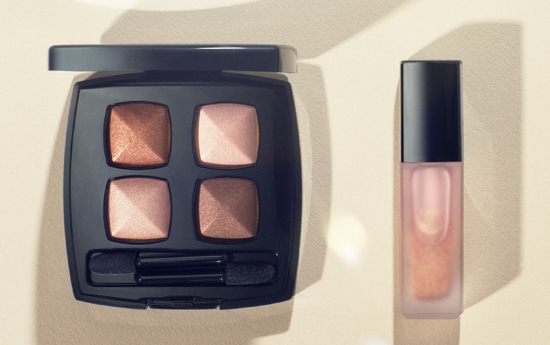 Lumières Facettes comes in four peachy, beigy, sun-kissed shades and even I, not a big fan of shimmer, swooned. It's lovely , and will set you back €43.50. Last up we have one of Chanel's Ombre d'Eau - they're liquid metallic whatsits that you can use on eyes and as highlighters. This season's shade is Seashore, and it's €27.50.
So, given €100 to spend, what would you buy?
Advertised