 I love the glossy, smooth finish of my talons when they emerge from the salon. To put it simply, shellac makes me happy.
My nails, however, don't like it - they peel in protest and demand better working conditions. Jeez, lads, it's not like you're toiling down a mine. But they will not listen to reason and aren't happy unless I am using a regular polish.
So what's a girl to do? Should I cave to the pressure of The Talon Ten? Well, I may just have negotiated a deal that everyone is happy with.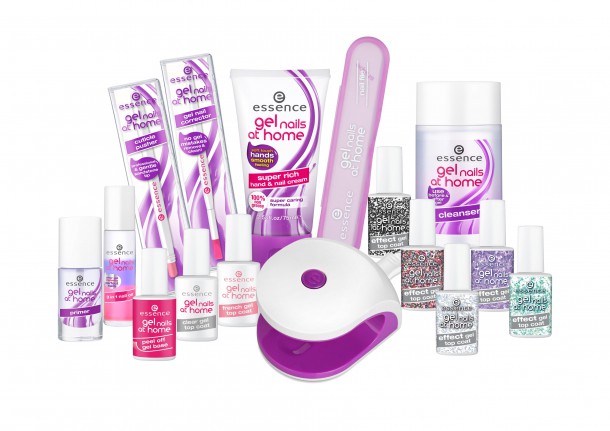 Essence have released their Gel Nails At Home Kit, an affordable way to gel it up from the comfort of your couch.
The kit is now available on all essence stands and it also works with any essence colour & go nail polish, so you can choose between a natural nail or a pop of colour. I tried out their Starter Kit (€12.99, exclusive to Penneys) and was very pleasantly surprised with the professional-looking results (especially given that I was keeping an eye on the Oscars and sipping a glass of wine at the time of playing nail salon).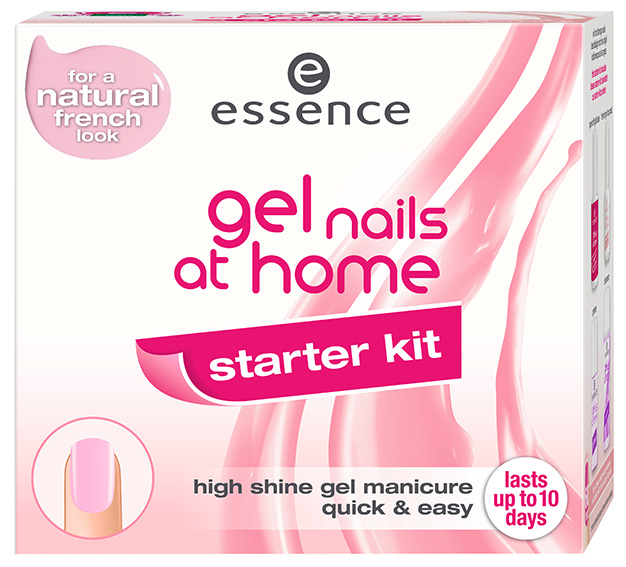 So how does it work? The answer is really quickly. I applied some cleanser (€2.99) and then a layer of primer (€2.99) to each nail. Then, ensuring the nail was fully coated, I popped on the Peel Off Gel Base (€3.99) and cured each finger under the LED lamp for 10 seconds per pampered digit.
Then I used the French Gel Top Coat (€3.99) on top, a very pale pink colour. The name is a bit confusing because there is no French manicure involved, it's just a soft neutral colour. Sip some wine, leave under the LED for another 10 seconds per nail and then reach for a chocolate because you are done. A final wipe with the cleanser and voilà - chip-free, glossy nails that will last for up to ten days.
Advertised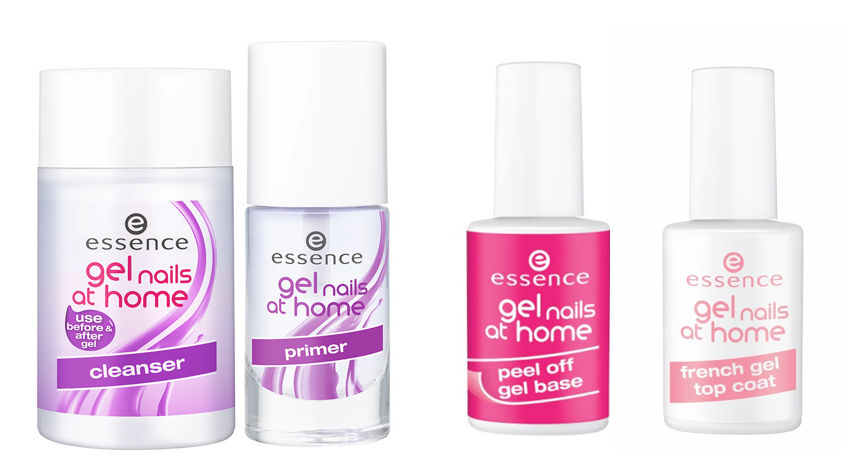 And the lamp (€24.99) is foolproof, there is ONE button and it switches off automatically. It really couldn't be simpler. And it comes with a USB plug so that you can use it anywhere.
I tried to take a pic of my nails when it was finished but the colour is so subtle that it didn't show up under a flash. To be honest, the finish looked like my own natural nails - just a much glossier, shinier, healthier-looking version of them.
If you prefer some colour as opposed to a nude nail, you can use any of the essence & go colour polishes as normal, then apply a layer of the Clear Gel Top Coat (€3.99) before curing under the lamp. And if effects and textures are your thing, there are five unique effect gel top coats available (€4.39) to give you some sparkle and glitter finishes.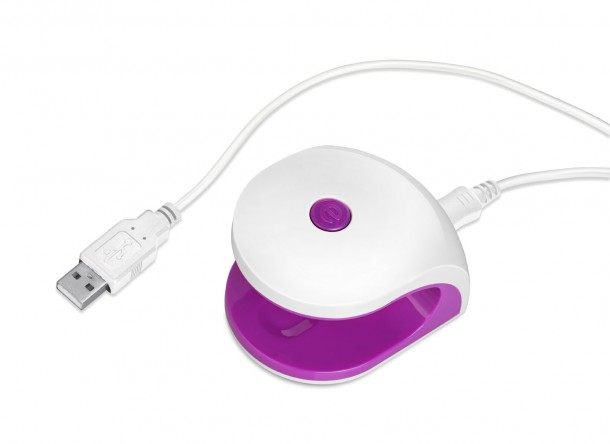 And so to my favourite part of the story - when you are tired of the colour, you simply peel away the gel in on piece - there is no messing about with acetone that will burn the bejaysus out of your digits.
If Eddie Hobbs was asked to trial this product, he would point out that two trips to the salon would work out to the same price of this kit. Nice calculations, Eddie.
And in terms of the health of your nail, sure, there is still UV involved but the time spent under it's damaging gaze is less than a regular long-wear manicure. And the removal method is a little kinder to the nails than luxuriating in a finger-sized acetone bath.
Advertised
If you are a devotee of shiny nails, I'd recommend checking out this product. You'll find it on shelves right now.
What do you think of essence's Gel Nails At Home Kit? Are you tempted to try it out? Make those digits earn their keep and tell us in the comments!