 Anything that promises to tackle pigmentation must be brought into our Beaut.ie laboratory for trialling. So pop on those goggles and read on, for I've been trialling the Iluma range from Image to see what's what.
Image is a salon-only brand that was developed by plastic surgeons, and the Iluma range is yet another on the market which promises to lighten dark spots and pigmentation, while brightening the skin generally.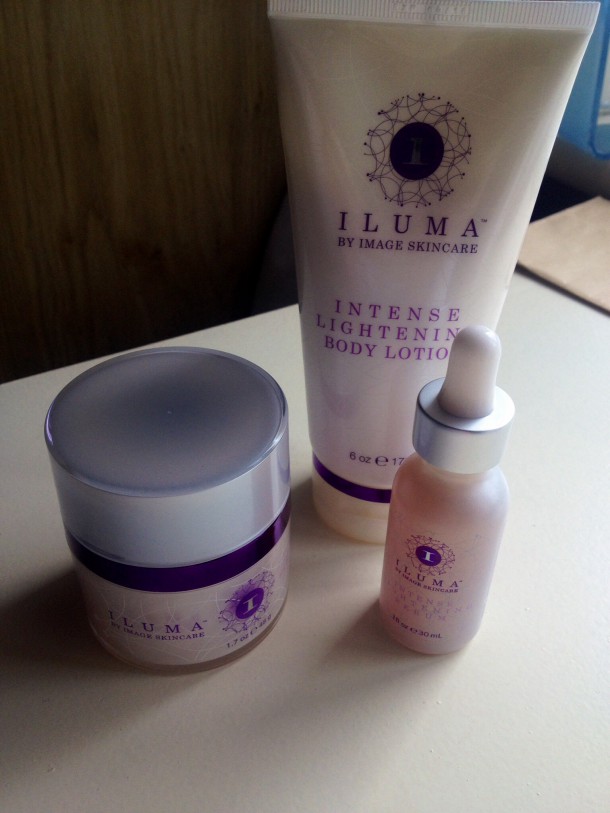 There are masses of products which claim to deal with pigmentation issues, and most of them just don't work. The most successful candidates I've encountered thus far are  YSL's Forever Light Creator Creme Gel and  Indeed Labs' Pepta-Bright.
Products which tackle hyperpigmentation tend to be seriously expensive, and the Iluma Range from Image is no exception. I trialled three products from the range:

Image Iluma Intense Lightening Serum (€45)
Forget the blurb, the product and its ingredients have to speak for themselves.
I love this serum, and I really didn't think I would. I don't love it for its skin lightening claims, but for its capacity to soothe angry skin. This serum is oil free and rich in Vitamin C and grape extract.
It's perfect for use post-waxing or laser treatment. Anyone with Rosacea or dry, stingy skin prone to redness will love this. I'm very impressed by the soothing, anti-inflammatory effect it had on my skin. I would part with my money for this. I think it's the best product in the range, and it's also the least expensive. Hurrah!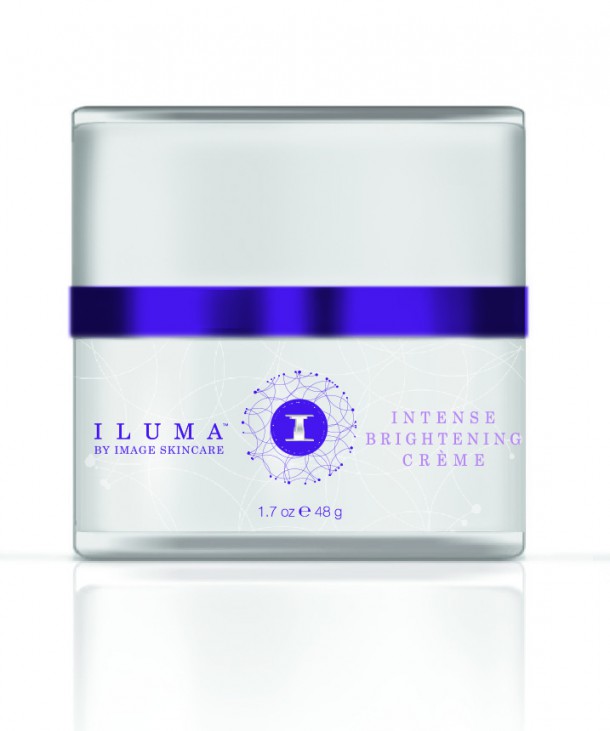 Advertised
Image Iluma Intense Brightening Creme (€94)
When I found out how much this costs, I made a small noise, which sounded something like 'Eeeeeeee'. You'd have to be seriously devoted to brightening your skin to part with that sum of money! You'd also have to be very confident of the claims the brand are making. So let's have a look at those.
This revolutionary intense lightening line uses the latest technology in plant-derived stem cells, peptides and botanicals to correct and prevent pigmentation and uneven skin tone.
Alrighty, so let's have a look at what that means. Essentially, most of it is total nonsense. 'Plant-derived stem cells' sounds very effective and sciency, but it just means cells from the stem of a plant. They don't even specify WHICH plant in this description. Plant stem cells do not have the same capacity to affect the body as human stem cells, if they did, we'd be using them to grow new tissue and help seriously ill people.
The stem cells of certain plants may well have benefits for the skin, but implying that they are revolutionary is just utter piffle. PIFFLE, I say!
Peptides have proven use in tackling pigmentation, so they should indeed be in this product, and botanicals means  'made from or taken from plants' which, essentially, tells you absolutely nothing.
Image's Brightening Creme is a nice moisturiser. It contains lot of genuinely beneficial ingredients. I like its hygienic pump system and it does go a little way to lightening pigmentation. However, there's too much nonsense intended to confuse consumers in the blurb for my liking. I'm not spending ninety-four of my hard earned monies to be fed a lot of hogwash.
Image Intense Lightening Body Lotion  (€58)
This body lotion is very nice. It's moisturising, has a lovely consistency and a very pleasing citrus scent. It's also completely overpriced. If you have patches of pigmentation on your body, treat them with whatever product you are using on your face. The reason that body products come in larger volumes than facial ones but are cheaper is generally because they contain cheaper and less potent ingredients.
Use this body lotion if you have pigmentation issues all over you body. Otherwise, you're really wasting your money.
Advertised
There is nothing bad about these products, except the fact that their product information seeks to confuse you rather than educate you, and that's never a good sign. I do like the serum though. Honestly!
Are you familiar with Image? Will you be giving the Iluma range an outing on your dark spots?