 Dublin's Grafton Street has yet another new beauty resident in the shape of a Molton Brown store. It's in old Barratts shoe shop and opened, fully-Christmasified and ready for business.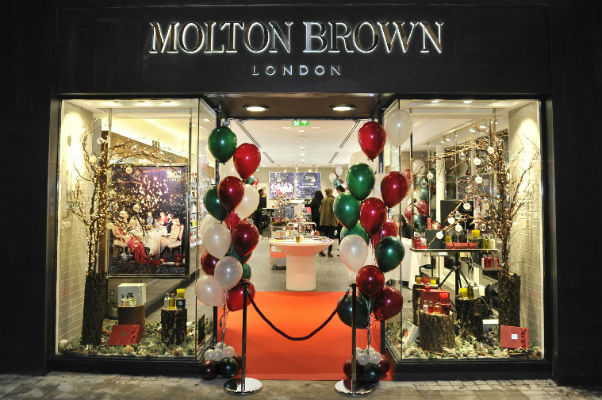 Molton Brown is a handy brand at this time of year: there's loads of gift sets read to go (the kind of universally liked stuff that makes a good option for Kris Kindles or awkward don't-really-know-what-get-them people).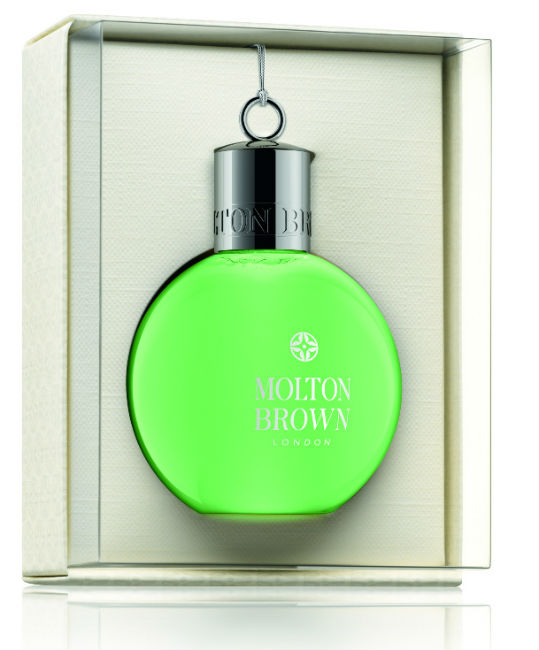 At the cheaper end of the scale, the body wash-filled baubles (€12 each) are very cute (and looked great on the in-store display). There's eight available: Black Peppercorn, Eucalyptus, Frankincense & Allspice, Gingerlily, Orange & Bergamot, Pink Pepperpod, Templetree and Ylang-Ylang.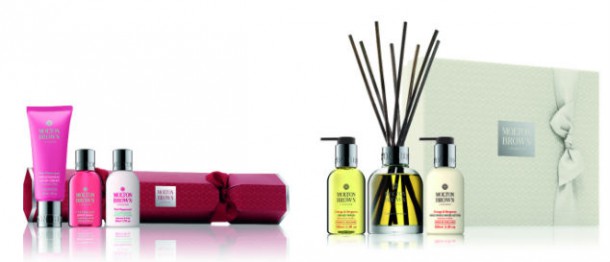 There's also a nice filled Pink Pepperpod cracker (€24) as well as loads of bath/body/fragrance sets - like this Orange & Bergamot Home Collection (€63) - and you can also buy products separately to customise a gift any way you like. 
Advertised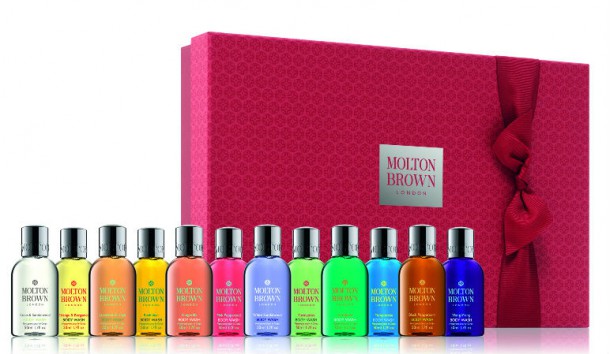 But what we most love are the collections of travel sized goodies. Take the well-named Stocking Fillers Collection for example. It's €47 and has twelve mini bath treats, which are just perfect for dividing up into separate pressies! Win!

There are 50ml bottles of Body Wash in Coco & Sandalwood, Orange & Bergamot, Japanese Orange, Bushukan, Gingerlily, Pink Pepperpod, White Sandalwood, Eucalyptus, Samphire, Templetree, Black Peppercorn and Ylang Ylang. Loads - sure you could keep a few for yourself too, with that many on the go! 

Are you a fan of Molton Brown? Would you be only delighted to get a gift set of bath and body bits and bobs or would you want to re-gift it at the earliest opportunity? Comment time!