 Combatting shiny skin throughout the day is like having to yank up your tights when they start heading south. It's really annoying, and you always find yourself wondering if someone else noticed it before you did.
Enter then, our knight in shining armour, the new Pore Perfecting Mattifying Foundation. Due to hit stockists nationwide from April, this latest offering from Clarins promises to deliver shine free, natural looking skin for hours on end. Sounds like a winner so far, eh?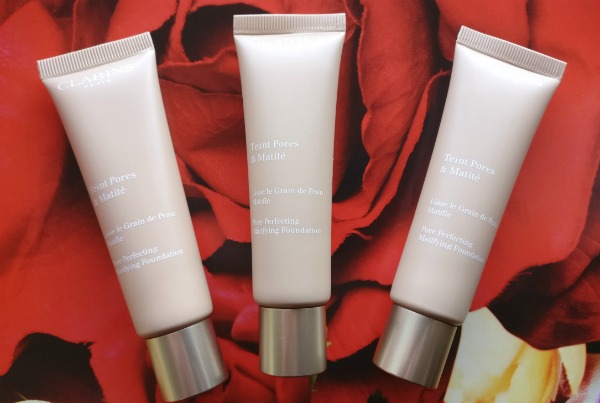 It comes in 5 shades, of which I have had 3 to play with thisweek. Below you can see Nude Ivory 01, Nude Honey 03 and Nude Cappuccino 05 swatched on my arm. As with a lot of the Clarins foundations the tones are more neutral/warm than cool so if you're unsure whether or not they'll suit you, try to get a sample or colour match if possible. Alternatively, if you like to adjust the shade between day and night, these could come in very handy.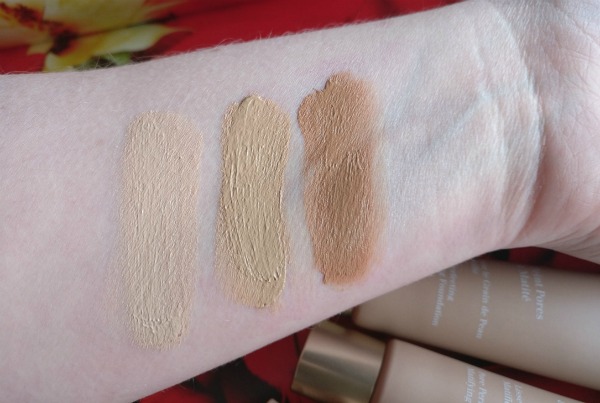 Moving onto texture next and I'll admit, initially when I was playing around with it, I thought... uh oh, this isn't going to be good. It felt a little "claggy" (to steal a Jamie Oliver word), but after a couple of seconds of blending, the foundation started to melt into skin. The result is a soft focus finish that is matte, without being flat.
Advertised
When applied in light layers, there's a soft, powdery feel to this foundation that's very silky. A word of warning though, it is the type of formula what needs to be blended and layered if you want more coverage. Simply whacking a load on and hoping for the best will result in serious cake face. We tried and it wasn't pretty.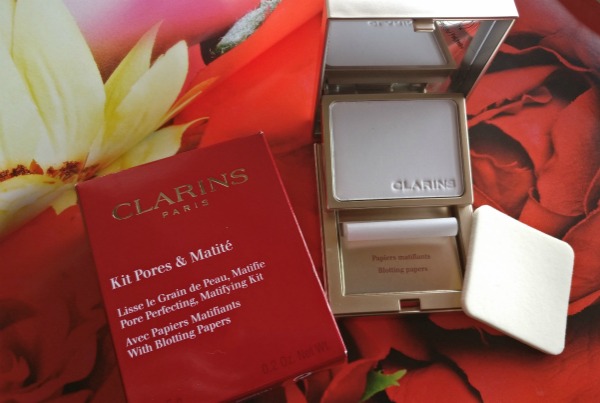 Another thing we have to mention is that Clarins will also be launching their Pore Perfecting Mattifying Kit (€34) which we LOVE. You might remember we gave a sneak preview of back in January? This clever little kit has powder and blotting papers (140 sheet refills cost €14) so you'll never have to worry about shine again.
Clarins Pore Perfecting Mattifying Foundation will be launching in stockists from 1st April, RRP €34 in 5 shades (I know, I know, we wish there were more too).