 Yesterday I popped along to see the lovely people from Michael Kors because their Sporty, Sexy, Glam collection (you can read all about that collection here) is getting some new additions to the family.
Yes, we will soon be hearing the pitter patter of tiny nail polish feet as nine new polishes have been added to the collection. Three new products are being added to each so now we can all be even more, you know, sporty, sexy and glam.
In Sporty, we'll see a continuation of the norm core theme (which means going back to basics for you and me).
The shades are:
Ingénue, a soft baby pink
I've popped Intrigue on my digits below to show how shiny the finish is (the colour is slighter lighter in real life).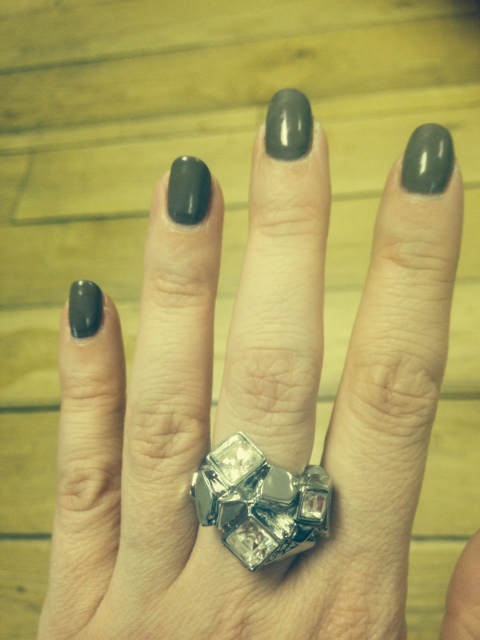 The Sexy Collection sees three vibrant shades join the beauty ranks:
Advertised
Audition, a coral with orange undertones
And finally Glam has three shades that are perfect for Autumn:
Seduction, a metallic gunmetal grey
Femme Fatale, a bright metallic blue
These glide on the nail without any gloopy misadventures and the finish has a beautiful shine.
Here's a tip on choosing nail colours - if you have ridges that you are trying to hide, sheer clear of metallic shades as they pronounce rather than mask any bumps. Block colours will mask these ridges and they'll even cover up three week nails that are growing out.
If you are after a decent, well-pigmented polish as a payday treat, I'd check these out.

These polishes are on shelves at Arnotts now and will set you back €20.
Advertised
Are you tempted by any of the new polishes in this range? Are you still wearing your Summer pastels and brights or are you ready for a walk on the dark side? To the comments!