 Strobing has become part of our beauty routine. The easy technique is a whole lot easier to master than the contour and can give you almost the same result.
When it comes to strobing, choosing your product is most important. With so many out there it can be difficult to know which one to go for.
My favourite is Nars Multiway in Copacabana. I am a huge fan of the versatility of this product. You can use it on your eyes, lips, body, face, you name it.
Nars Multiple in Copacabana €41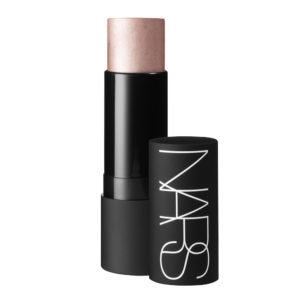 The stick suits all skin types and is really hydrating. Because it is enriched with Vitamin E oil, it tends to work a lot better when blended with your fingers.
But €41 is a hell of a lot for a stick, even if it is brilliant. Christmas is coming, people and the goose can't get fat if we're spending mad amounts on makeup. So - ta-da! - I have found a dupe that I am hugely impressed by and will cost you a third of the price.
Advertised
New! Maybelline Master Strobing Stick €10.75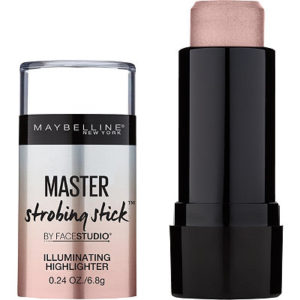 I'm genuinely taken by this new highlighter by Maybelline. The consistency is really soft and blendable and the pigment seems to be almost identical to the Nars version. Again the product works best with the heat of your hands. It's an absolute bargain and we think it's on the way to becoming a handbag hero. You heard it here first.
Available now from selected pharmacies.
Advertised
Which one are you going to go for this season?