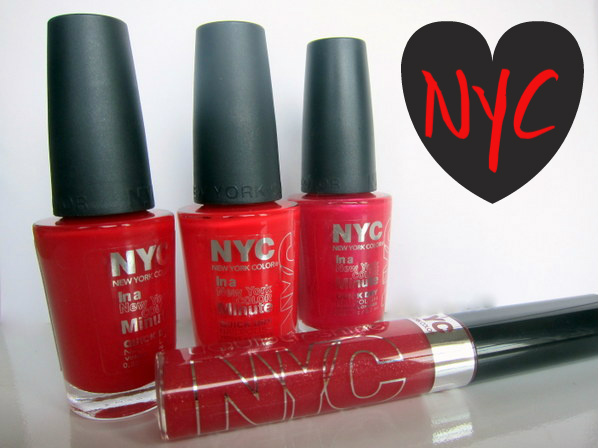 Sometimes I think that really excellent budget brands can be under-rated, just because they're cheap. NYC falls into this category – their products, particularly their nail polish, consistently impress but because they're a teeny tiny €1.79, they don't always get the respect that they deserve.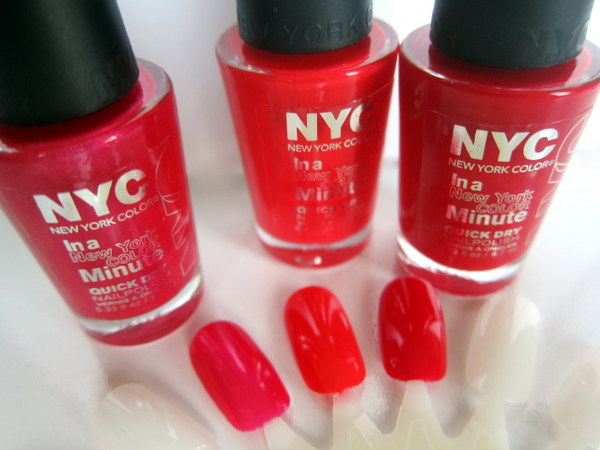 For their latest collection they've taken a leaf out of Bobbi Brown's book and rolled out some great shades in the red and pink family. There are two seriously great red nail polishes – a blue based shade, Madison Avenue, and an orange-red, Times Square, along with a shimmery hot pink called Midtown. There's also a gold in this collection but I don't have that one to show you.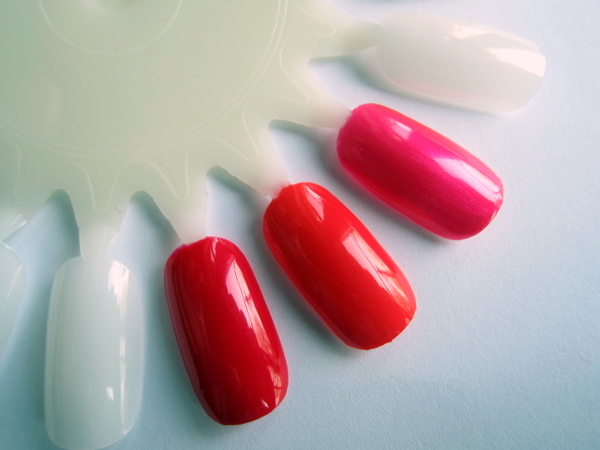 L-R: Madison Avenue, Times Square, Midtown
Advertised
Shimmery, slightly pearlised nail colours seem to be making a comeback, they've cropped up in a few spring collections now, so Midtown could be a good, purse-friendly way of trying out the trend. But the two reds are the scene stealers – especially Times Square, which is pretty and vibrant, and looks classy and expensive somehow – I won't tell if you won't! The formula is great on all three: they go on smoothly, don't streak and reach opacity in two coats.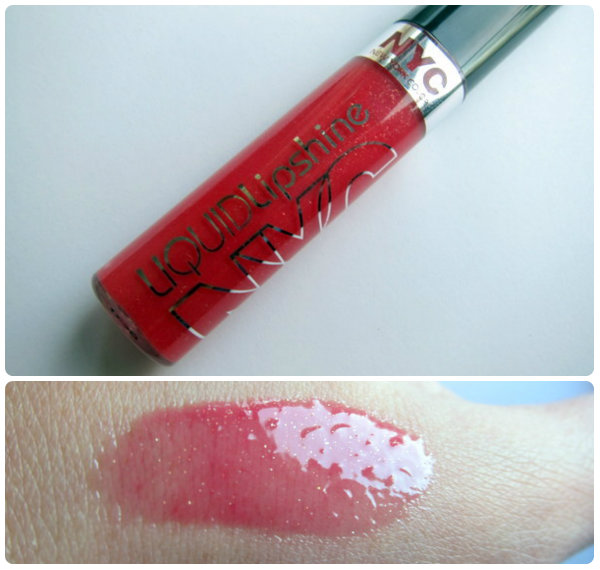 There's also a new shade of Liquid Lipshine in Rockerfellar Red – this looks like a deep gold-flecked raspberry in the tube but it's super sheer and gives a shiny, translucent flush to the lips, with just a hint of colour. You can't go wrong with these glosses – they're not sticky, they come in a huge range of colours and they smell like sweeties, so they come away on holiday with me quite a lot. They also look great if you're not wearing much other makeup, or against a really heavy smokey eye.
Look for these in chemists or selected Penneys now. Which one's your pick of the bunch? And are you ever guilty of dismissing budget beauty brands, or thinking they can't be as good as something four or five times the price? I'd really love to know your thoughts - to the comments!