 Isn't it nice when an Irish company comes up with a product that you really like? With their brilliant intensive body scrub and their moisture inducing body balm, Nía are one such skincare company that are deserving of your attention.
With their unfussy, no frills packaging, this range of natural skincare strips everything back to what counts: what's inside. Having sampled their scrub and body balm, it's clear that these goodies do exactly what they say on the tin (literally).
Made from 100% natural butters, herbs and essential oils, these products are for those who experience very dry skin and want to stay well away from harsh chemicals or anything unnatural. If you're skin is already quite prone to oil, this won't be for you, but if like me you find that your skin turns as dry as the Serengeti once the central heating goes on, you'll be stocking up on these like a Doomsday prepper.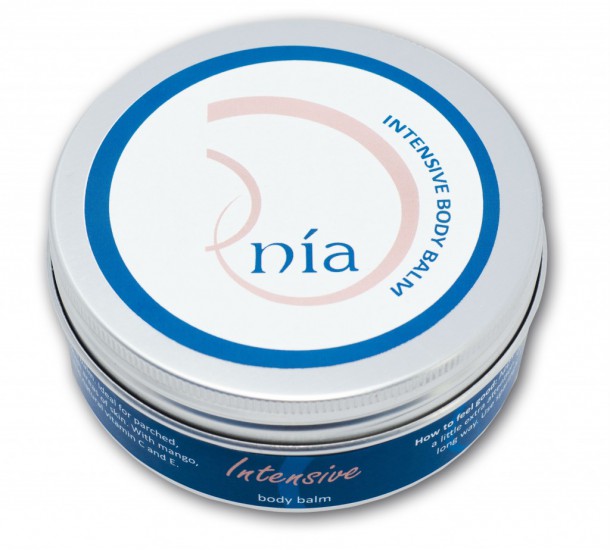 As for the body butter (€12.95 for 150ml, €19.95 for 250ml), it's intensely moisturising and keeps your skin feeling super hydrated long after you've applied. The only small downside to this is the slightly strong pot pourri like scent but that does wear off after a little while. It might feel a little on the greasy side as you apply but my skin's so thirsty, it welcomes the feeling and once it sinks in, it lasts the day. Just don't apply if you are in a rush to pull on your jeans.
The Firming Body Balm is equally as delicious on your skin and, thankfully, has a more subtle, lemony scent to it. Again, this for those with very dry skin who are looking to inject a little life into their skin. Here are some of the goodies inside:
Advertised
Mango Butter
Vitamin E Oil
Pink Grapefruit
Shea Butter
Mandarin Oil
Coconut Oil
Rosemary Extract
Honey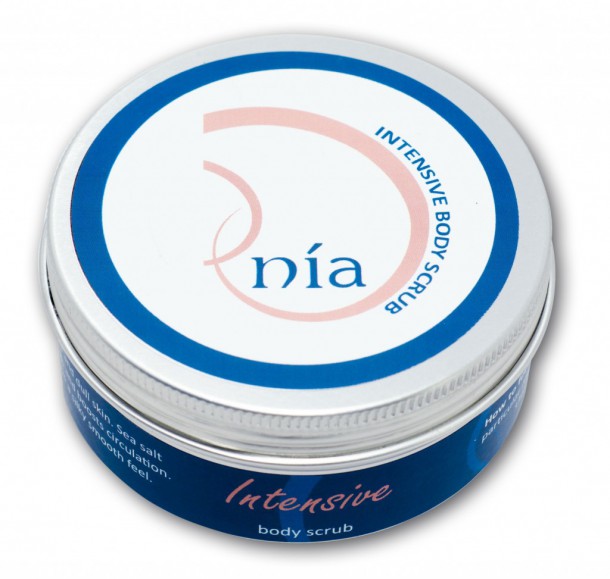 The scrub boasts lots of sea salt, sugar, cocoa butter and coconut oil. Nía's scrub is pretty heavy duty stuff, so you won't need to be too forceful with your loofah in the shower. This is good news however as too many exfoliators claim to deliver the goods when really they're just like ordinary shower gels with a few tiny grains along the way.
This scrub will lift unwanted dead skin cells away and leave your skin feeling super hydrated and revitalised and conditioned with just one use. And at €12.95, the price won't make you keel over in the shower.
Do you have a favourite body scrub? And do you look out for Irish brands on the shelves?