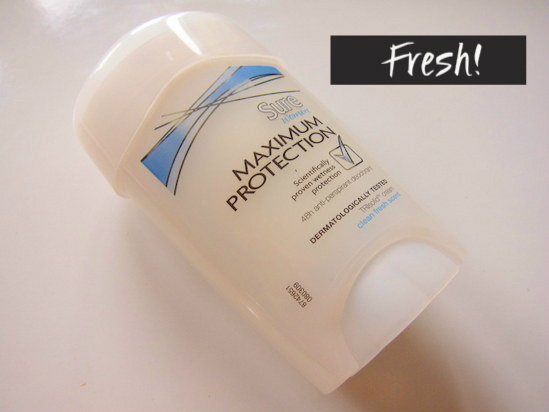 I was telling you about some of my top summer picks earlier and this product is definitely something I can't live without either
Sure Maximum Protection Deodorant
Ok, so glamorous it ain't, but this product is a great one to have on hand when the temperatures start to rise. Sure Max Pro is a heavy duty deodorant that's intended for use at night before bed. This gives the anti-perspirant time to get to work on your sweat glands before you get up in the morning. Shower as usual and head off knowing that this baby will keep you dry all day. It comes in three varieties - confident, regular and sensitive - for €6.87.
Advertised
We've professed our love for this wonder product before and check out the deodorant category if you want to know what else we rate.