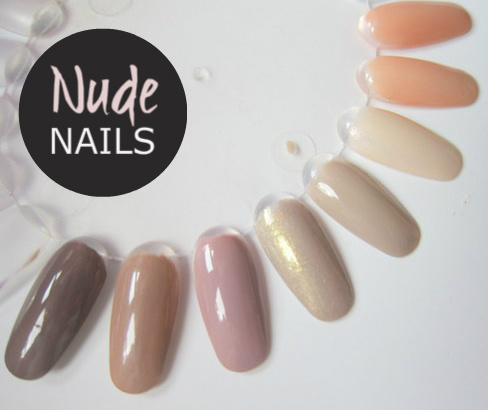 I've kind of overdosed on this summer's neons, pastels and brights and I'm ready to fully embrace next season's nude nail trend. Some might brand it boring, but I think a colour palette of neutrals and nudes is insanely pretty, and will take you anywhere - unlike, say, a fluorescent green glitter, which might get you a few strange looks in the boardroom.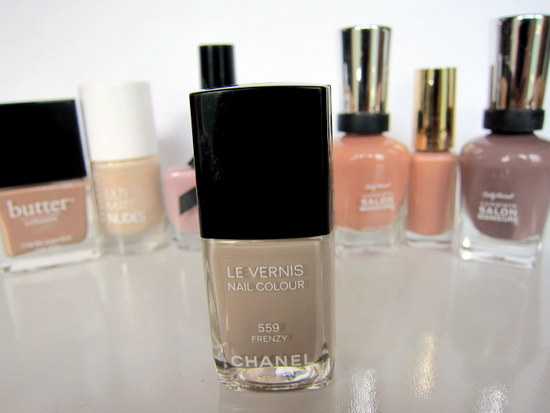 Predictably enough, I've fallen hook line and sinker for Chanel's Frenzy, that lovely lilac/grey toned nude we showed you here. But at €22, that's some expensive shizzle - and it won't hit counters for another three weeks. Luckily there are loads of amazing nude shades, from peach to putty, that are both affordable and available now. Who said cheap can't be chic?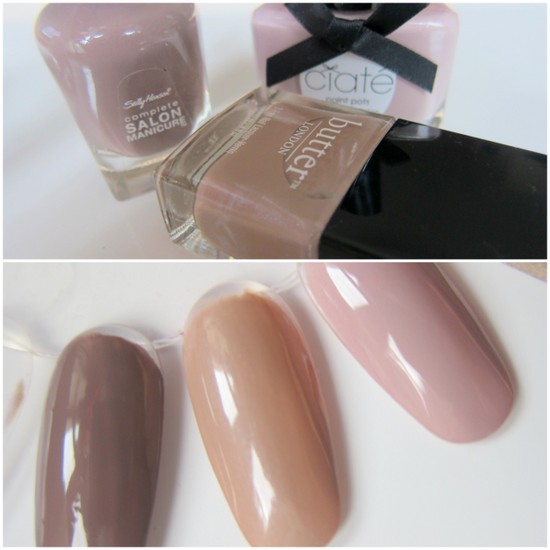 ONE Commander In Chic (far left) is towards the darker end of the spectrum but it's a great taupe with purple undertones that is definitely one of my go-to nail colours (share yours here!). It's part of the fab Sally Hansen Complete Salon Manicure range which are €8.95 a bottle.
TWO Yummy Mummy (above, middle) from 3-free range Butter London is another wonderful wear-anywhere type of nude, with a subtle silver shimmer. These are in and around €15.
THREE Free with June's Marie Claire (though normally around €10.50), Ciate Bon Bon is a sophisticated mauve toned taupe that's a couple of shades lighter than Commander In Chic.
Advertised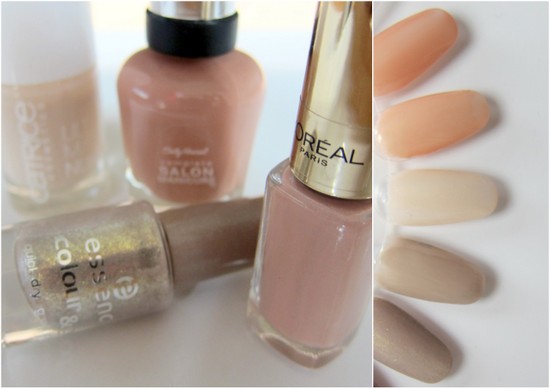 FOUR  Another Sally Hansen shade, Nude Now (top) is a peach toned nude that's a bit warmer than the other shades featured here. It has just a hint of shimmer that stops it looking too flat on the nail.
FIVE I love these L'Oreal Color Riche minis and this one has the most delicious sounding name - Macaron Noisette. It's another warmer toned nude - a shade or so lighter than Nude Now and with a touch more shimmer. It's €7.55.
SIX Catrice's Mona Lisa Is Staring Back (second from the bottom) is such a gorgeous polish - a creamy looking nude with gold shimmer that can be yours for just a couple of euro. We're big fans of Catrice on Beaut.ie - check this post for your nearest stockist.
SEVEN  Essence is even cheaper than big sister brand Catrice (Oh and psst! keep your eyes out for the relaunched color & go line with 44 shades to choose from at €1.79 each). This shade, Irreplaceable (bottom), is packed with gold shimmer and is a little stunner.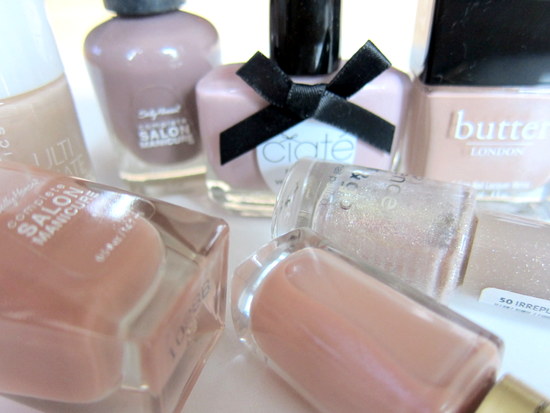 Advertised
What do you reckon, do nude nails bore you or are they floating your boat? Do you have any others you can recommend? Share 'em in the comments!