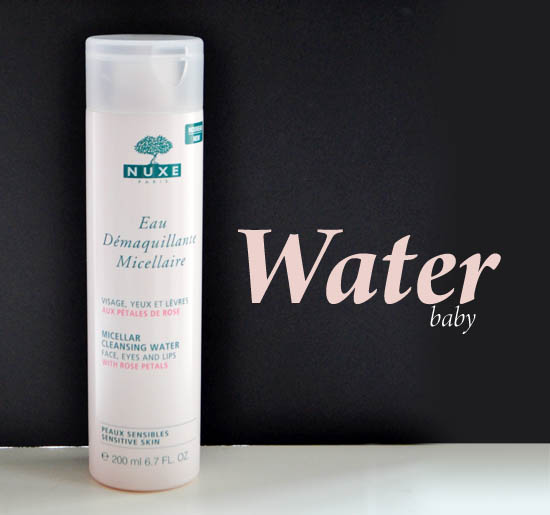 Back in January I did a trend prediction round-up of stuff I reckoned would be big news in 2012 and micellar waters were one thing I tipped the nod to as a product that I thought more and more brands would be releasing. Already this year we've seen Boots bring one to the mainstream market - and consumer consciousness - with No7 Beautiful Skin Cleansing Water. I wasn't madly gone on it but I know tons of you love micellars for cleansing. My take on them is that while they're not really suitable for makeup removal they are handy for a morning cleanse, for use as a second step if you're a double-cleansing type or for quick-fixing makeup mistakes.
And if you have sensitive skin then you might be interested in Nuxe's forthcoming Micellar Cleansing Water, €14.90 for 200ml. It uses rose water as an ingredient - if you're a fan of it as a toner, then you'll be familiar with the soft floral smell and know of its particular skin benefits; softening and moisturising.
As a cleanser, this dealt with a day-time face of BB cream and light shadow absolutely fine and left skin feeling soft and clean, with no scrubbing required, but it struggled with longwear base and lashings of mascara; so once again, I just personally don't find micellar cleansers to be a one-size-fits-all makeup removing product.  This is a lot more effective than many I've tried though and the comfort factor will be a boon for those who do like them and who have a more sensitive skintype.
Advertised
Look for Nuxe Micellar Cleansing Water in May.