 If candy coloured lips are your thang, if you feel like shaking up your make-up look with some sixties inspired bubblegum pink OR if you're under 16 years of age, then you'll love NYX's new 'eye-popping' lippie range.
And eye-popping they are indeed. As with last week's L'Oreal Glam Matte Lipgloss, if you sample these shades in the office, be prepared for a whole range of 'holy moly!' comments as your super candied lips are revealed.
It's always worth having a bright, fun lipstick in your collection for those days when you wake up feeling a little more daring than usual, but it's unlikely that these particular products will appeal to anyone who doesn't have a particular penchant for pink.
Strawberry Milk NYX Round Lipstick
First up, the Strawberry Milk NYX Round Lipstick, which we don't totally hate, purely for the fact that it's nice and moisturising. It doesn't feel cheap on your lips, but if we're reviewing it for the colour, I think this selfie speaks for itself. Yes, I was quite shocked myself.
From certain angles it almost looks as though I don't have any lips at all. Not a good look and it will set you back €5.49.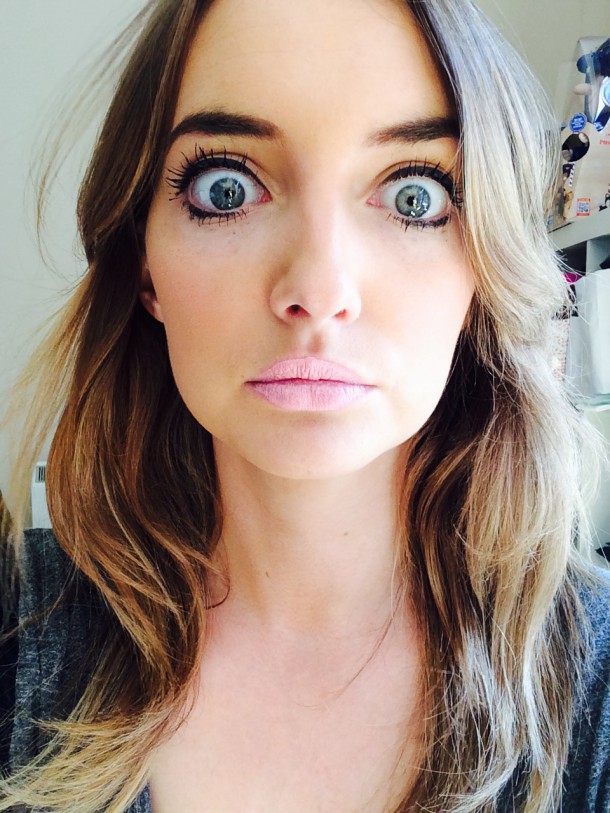 NYX Matte Lipstick in Hippie Chic 
Next up we have NYX Matte Lipstick in Hippie Chic (€7.49). This is certainly a more wearable shade however its texture is a little too bitty for my liking. Soon enough, I found it started to gather around my lips. You'll be needing a gentle lip brush to sort this one out (or invest in a decent lip scrub like this one here).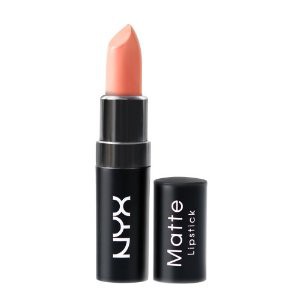 Advertised
Butter Gloss in Peaches and Cream
But it's not all bad news on the NYX front - their Butter Gloss in Peaches and Cream ( €6.49) is actually very nice, if you're more of a gloss enthusiast. And we have to give it credit for staying true to its pigment: the colour in the tube comes out just the same on your lips. Hurrah!
Mind you it may not last too long considering how deliciously sweet it smells - make sure not to skip meals or you'll be nibbling on your lips for lunch.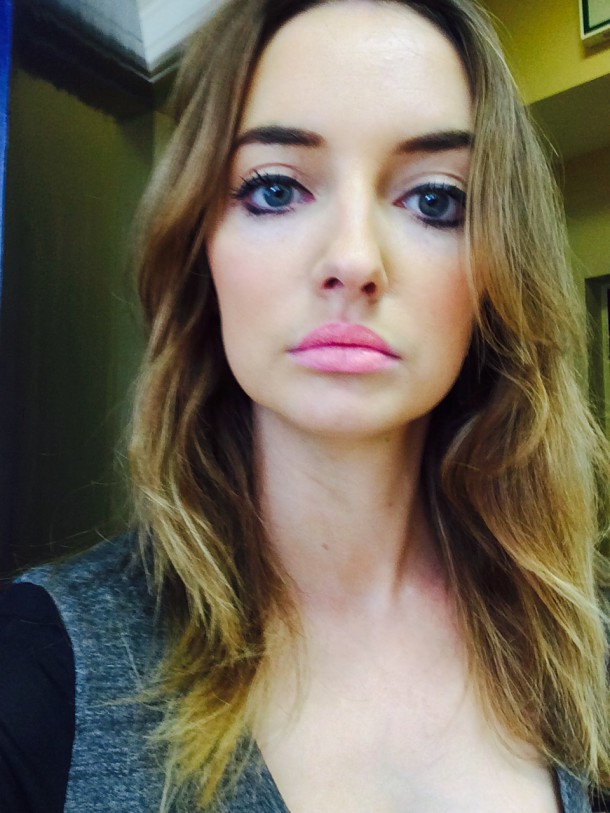 (That's me, forgetting to look happy as I try to photograph the Butter Gloss. Oops)
Jumbo Lip Pencil in Pink Brown
Lastly, NYX attempt to save time by combining a lip liner and a lipstick in one with their Jumbo Lip Pencil in Pink Brown.
This shade couldn't be any further away from brown, so not quite sure what that's about, but if it's super bright lips that you're after, the pigment here is nice and strong.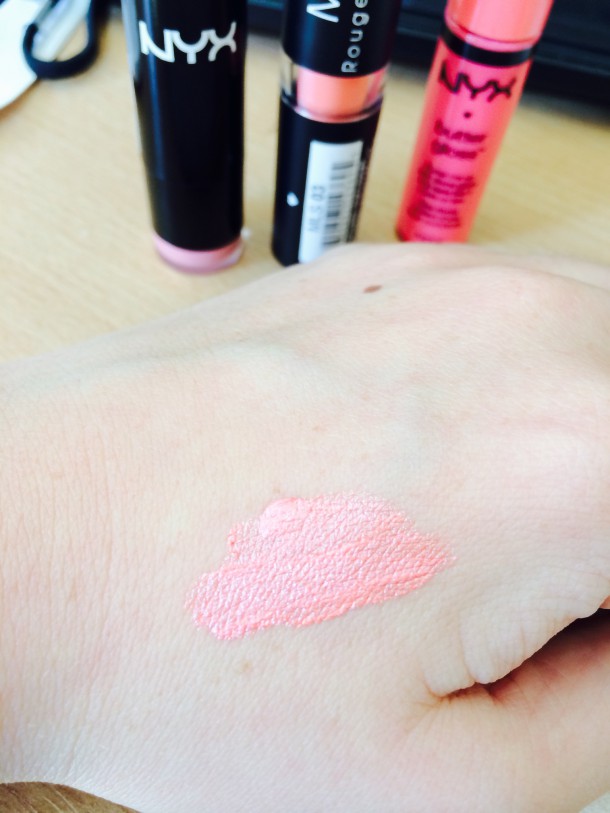 Advertised
In conclusion, this collection would be great for those young'uns just starting out with make-up or those looking to have some Summer cosmetic fun (festival goers, we're lookin' at you). But for the less 'in-your-face' make-up wearers among us, you'll probably be giving these a miss.
Have you tried out these lip smackers? Are you a fan of NYX? And what is your go-to Summer lip shade?