 Promoted Beauty
Women wear makeup to look good. That's a fact. But we also wear it to feel good, because the two go hand in manicured hand. Women have been wearing makeup for centuries, to cover imperfections and enhance our best features. Do you think Cleopatra's eyes were really that defined? Were  Marie Antoinette's cheeks naturally that rosy? Makeup helps make us the best version of ourselves.
The thing is, we still look amazing in all our fresh-faced glory - and that's the key element: fresh-faced. It is SO important to properly remove every last speck of your makeup and general grime from the day. When makeup and dirt are not fully removed, your face is just asking for trouble: clogged pores, dehydration, and excess oil (to name but three), that can lead to breakouts, puffiness and wrinkles. Unfortunate, but true.
Making sure all your makeup is completely removed is a pain, even we will admit that. But that feeling of having clean skin and knowing that you've done everything you can to care for it is thousand times better than the feeling you get when you wake up with a monster of a spot or with extra fine lines caused by dehydration.
With a dash of this and a sprinkle of that, here is the perfect recipe for successful makeup removal.
Advertised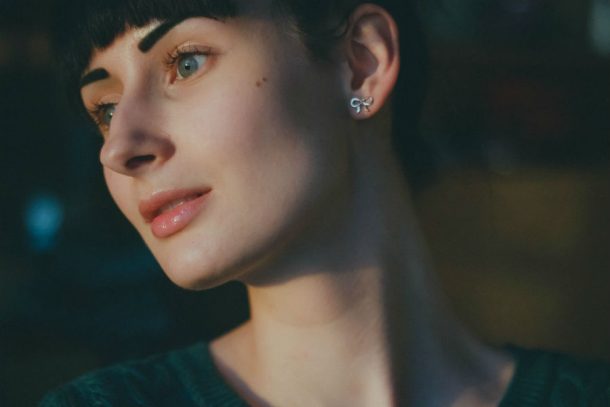 If you are wearing lipstick, start with the lips, unless you want it smeared all over your face. Apply a little bit of Garnier Micellar Oil-Infused Cleansing Water to a cotton pad (don't soak it!) and press it onto your lips for a few seconds to dissolve the stain. Next, take another cotton pad, also applied with micellar water, and gently rub the pad in circular motions around the lips and then the lip line. To keep your lips in tip-top condition, apply a balm over them when your lipstick has disappeared.
Next is the eyes. Like you did with your lips, apply micellar water* to cotton pads and press one down gently on each eye for about a minute to loosen the makeup. Remember that your eye area is extremely delicate, so be gentle.
You can use micellar water to remove makeup from the rest of your face too. Garnier Micellar Oil-Infused Cleansing Water is suitable for sensitive skin, and makeup is removed in a jiffy.
If you use a specialised cleansing treatment for blemish-prone skin, for example, now is the time to do it.
Follow with a serum, eye cream and your favourite moisturiser, and you are good to go (to sleep)!
Garnier Micellar Oil-Infused Cleansing Water is available now at RRP €9.20. 
*As well as the oil-infused cleansing water, Garnier also provides micellar waters for specific skin needs: normal/sensitive skin, oily/sensitive and combination/sensitive, all retailing at €7.49.