 "I want a foundation that's oh-so-light and natural", I said, "but that also has, you know, FULL coverage".
Having worked as a MUA for years, perhaps I shouldn't admit to having said that. Maybe I should have known better, but I was a full coverage die hard. My attitude to the volume of product I loaded onto my stippling brush was the same one I adopted when making a sandwich at 3am - pack as much as you can on there, this needs to be substantial...
But after visiting super trendy places like Berlin and seeing how little foundation the girls wore (and how good they looked), I changed my mind. I decided to try the "less is more" approach. Which is all well and good, but my nose goes raspberry red if I so much as open a fridge. I have searched long and hard for a foundation that can conceal my flaws while still retaining a more natural look. And here is a list of my favourites.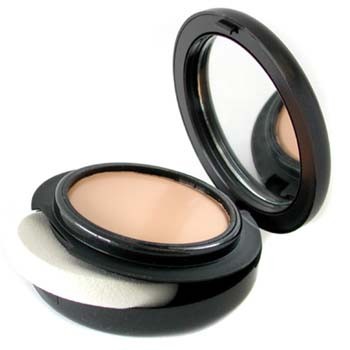 This is a compact foundation that suits most skin types and goes on smoothly. The coverage is very good without looking thick or cakey. The texture is light and creamy, and it leaves a natural matte finish. It's also a buildable foundation, so if you did want a heavier coverage from time to time, you have that option. As it's Mac, there are an abundance of colours to choose from to suit all skin tones.
A tip for applying is to take the product on the back of your hand and use a stippling brush for a medium coverage or a flat foundation brush for a heavier one. Don't use the sponge provided because it will absorb most of the foundation and you'll end up wasting the product.
The downside to Studio Tech is that you may need a touch up after a few hours, even if you wear powder. This compact is €38 for 10grms.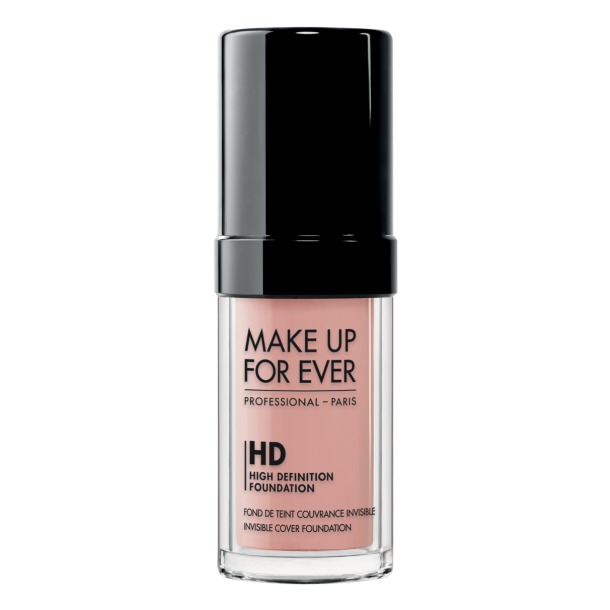 Make Up For Ever's High Definition Foundation
This is an oil free, liquid foundation that suits most skin types, with the one exception being the very dry. It feels lightweight, the coverage is flawless and only a small amount of product is necessary to even out skin tone.
Advertised
This is another buildable foundation, which is handy because some nights demand full coverage. HD foundation contains ingredients that diffuse the light to make your skin look airbrushed. I was doubtful but after trying it, I think it really works. The texture of my skin appeared to be improved enormously.
This foundation is best applied with a flat foundation brush. Pop a little bit of product on the back of your hand, and using your flat brush, apply it little bits at a time. It may take longer to apply than other foundations, but the end product is worth it. The HD Foundation comes 26 colours so you're sure to find one to suit you. The bottle size is 30ml and the price is €40.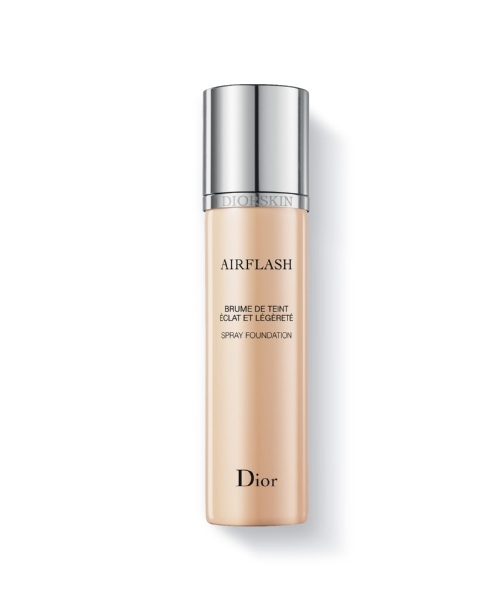 And my current favourite medium coverage foundation is Dior's Airflash. This is a spray foundation and may be slightly daunting to use at first but I think that everyone needs to try this. It is the lightest foundation I've ever used. It doesn't feel like you are wearing make-up and it looks incredibly natural (provided you get the correct colour).
The coverage is surprisingly good, not even a hint of my natural redness after just one spray. Even more surprising, it lasts for hours. My favourite thing about this foundation though, is that it is so versatile. You can spray it directly onto your face, onto your brush or the back of your hand. It goes on slightly wet but a minute later it dries to a natural matte finish with a beautiful glow.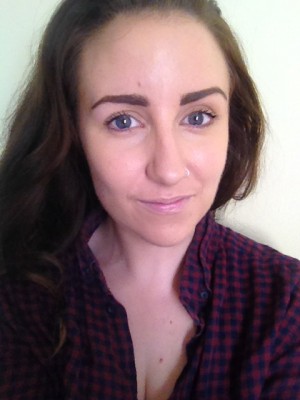 But it does have a few drawbacks - if you spray it directly onto your face, you need to shield your clothes (or just have none on). And you have to be careful where you point it, especially on the bus. But here's the worst bit - the bottle doesn't last long. Everybody will differ here but I find myself needing a new one after months long. And lastly at €50 it's quite expensive.
But it is the nicest foundation I have used in years so I'm torn.
No matter which foundation you choose, make sure your skin is prepped, moisturised and primed. Of course, if you feel like more of a full coverage person, you can check out three of our favourite full coverage foundations here.
Advertised
Are you a fan of medium, light or heavy duty coverage? Do you have any recommendations to add to the mix?