 There are ways to look like you've spent ages getting party ready when you've only got five minutes, thanks to the help of this hero product
Winter is here and Christmas party season is before us, and if you don't go to every single party you're invited to, there's a chance of some serious FOMO. But when you're working late and heading out from the office, getting party ready in a hurry is a challenge. The quickest and most efficient way to do this is a statement red lip.
But, this red lip can be a challenge in itself if winter has got a hold of your lips. If your smackers are dry and chapped, lip exfoliation is a must. Usually, some kind of homemade concoction like olive oil and sea salt, but let's face it, that can be messy and time-consuming. And if you're in the office about to go out, who has those ingredients at hand?
That is why during these winter party periods you got to get your paws on one of these beauties.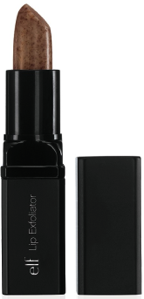 Advertised
Available in three flavours - mint, cherry and original - this little scrub removes the dry skin from your lips and hydrates all at the same time to prep that pout for the perfect red lips. We love the lipstick shape and how easy it is to use compared with a scrub in a tub, or your old baby toothbrush trick. It's portable, too, so you can keep it in your bag.
e.l.f is available from Penneys and selected pharmacies nationwide, with LOADS of handy little beauty buys.