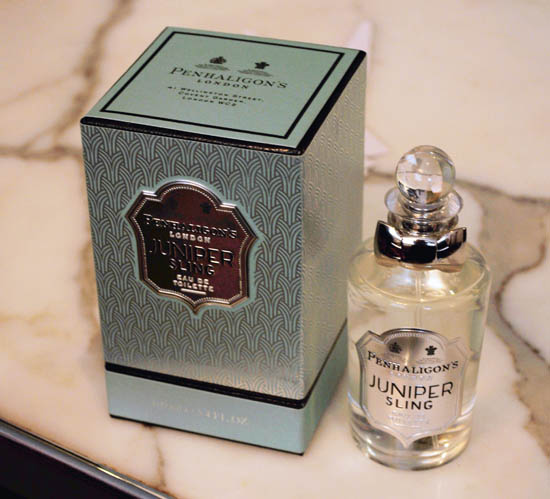 Fragrance is often described as a cocktail of notes, but in the case of Penhaligon's Juniper Sling, from €95, they've got that right on the nose from the off. Created by perfumer Oliver Cresp (he did Angel, so I was prepared to dislike this intensely ... read on) this perfume is built around a great London standard, dry gin. The name's a nod to the roaring twenties; Singapore Slings and devil-may-care attitudes and all that.
I like gin, I like perfume, I like Penhaligon's, the packaging is to die for - so yeah, we were off to a good start.
Penhaligon's is a heritage scent brand that has some incredibly lovely, unusual and complex scents in its arsenal - it's famed for Bluebell, for example - and last year began a re-positioning with Sartorial, a new generation fragrance for guys that had a new-school cool cred to appeal to a hipster audience.
Juniper Sling, 18 months in development, is the next one out of the traps for Penhaligons 2.0 and it's a unisex scent but it took me a good while to even think of asking that, because this is exactly the sort of perfume I like and wear.
Advertised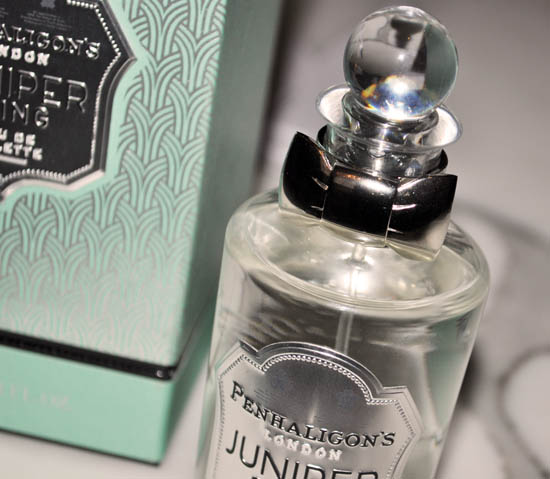 Sharp, dry and crisp with a bit of sweetness - but thankfully, oh thank the gods, no vanilla or saccharine sugar  -  you get a boozy hit of juniper berry straight off. It's quite alcohol-y - I like.  In the middle there's leather and orris notes and in the base, brown sugar and black cherry plus vetiver. Because it's an eau de toilette, this doesn't hang around in intense clouds and most of the effect will be gone in a few hours, though the brand was keen to point out that they do use a high percentage of essential oils in their perfumery process.
I asked Gareth, Penhaligon's in-store sales guru at Brown Thomas Dublin (currently their only location in Ireland) who he thinks will be purchasing when it goes on sale next week. "I think it'll be more male dominated," he reckons, adding "but confident women will like Juniper Sling. A woman who doesn't follow the pack and knows what she wants will buy this."
Right so - will you head in-store for a sniff yourself?