 You may have noticed that pink is everywhere. Literally everywhere. All the major upcoming Spring makeup collections are drenched in the hue - from soft baby pink to coral and deep magenta.
So it's time to think pink because it can be a really flattering colour on any skin tone. It brightens and lifts, and it's just nice to have an excuse to change up your makeup with some wearable shades.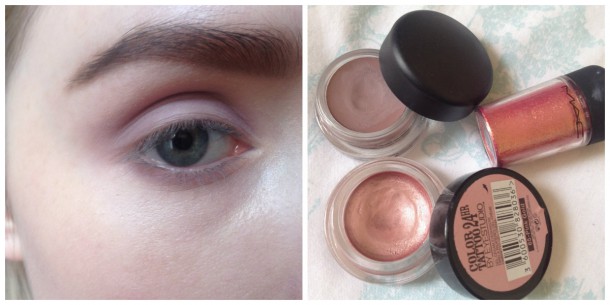 Step One
I've begun by applying Bobbi Brown's Stick Foundation in Alabaster for some extra coverage. I've applied it with a Real Techniques Expert Face Brush, but fingers work just fine too.
Next, using some omega and concrete powder shadows from Mac on an angled brush, I've applied a strong brow. Be careful with this step - you want strong brows, not scouse brows!
To begin the eye,apply a Mac Paint Pot in Stormy Pink all over the lid with your ring finger. This primes the eye and is also a beautifully wearable dusky shade of pink that will bring out all eye colours.
Run this colour under the eye too.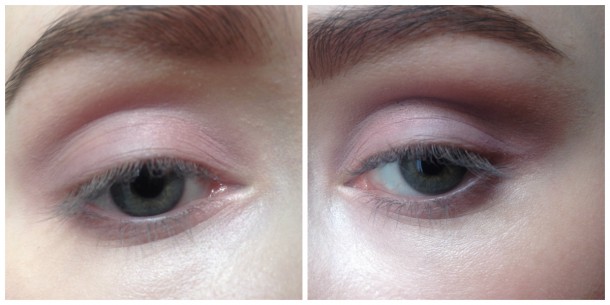 Step Two
Next, take a Maybelline Colour Tattoo Eyeshadow in Pink Gold and dab it into the inner corner of the eye.
Apply this along the inner corner of the lower lashline too; just to catch the light.
Next, grab any deep brown eyeshadow - I'm using Shadowy Lady from Mac - and apply this with a fluffy brush along the crease of your eye and along the lower lashline. This will give the eye depth, and a more sculpted look.
Advertised

Step Three
Now for the tricky bit. Use whatever liner you're most comfortable with, and line your upper lashline.
I'm using Maybelline's gel liner and a fine liner brush to create a dramatic, thickish flick. Notice how low the flick is - I haven't swept the liner back up toward the brow until it meets the lower lashline.
Take your time with the liner until you're happy that both eyes are even.
Then, take some of Mac's Pigment Colour Powder in Rose, an iridescent rose gold, and pat a dot onto the centre of your eyelid to make the whole thing more interesting, and give a beautiful flash of shine when you blink.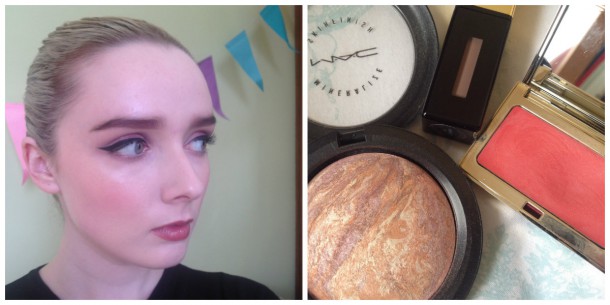 Step Four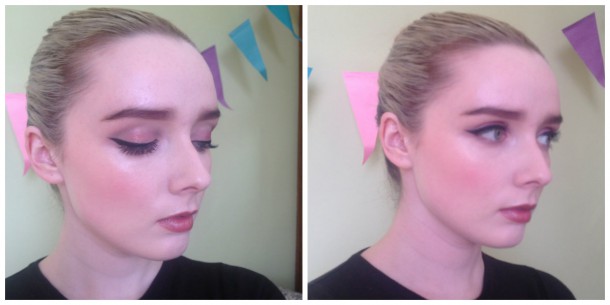 Advertised
What do you think of the resurgence of pink? Would you wear this look? Tell us in the comments.