 Warning: this is a totally gratuitous look at the trouser area of Colin Farrell.  If you are easily shocked then look away now.  If you are easily thrilled, hone in for a closer goo.
Innocent bystanders at the premier of new filum Epic nearly had the eye poked out of them by Colin's Bigus Dickus, swinging freely in his grey slacks.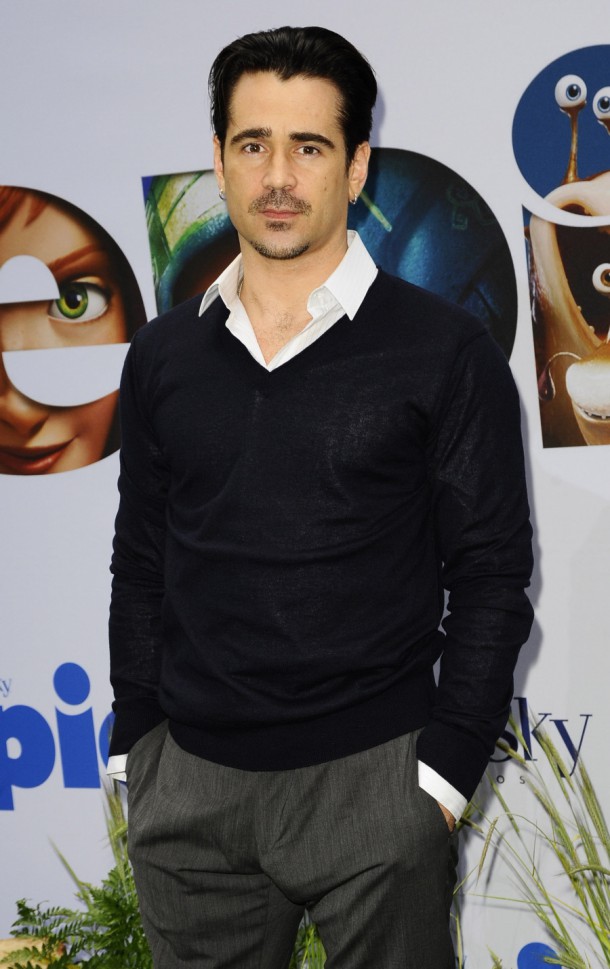 Reminds me very much of the time most of the world fell even deeper in love with John Hamm.
Well what can we say?  Only that Ireland is proud of the Farreller an in annyways and it looks like Fassbender (who is also partial to a bit of commando) and Neeson could have a rival in the Biggest Langer stakes.
Advertised
But in general is the thought of men going commando not a bit... gick?
We'd better poll and find out!