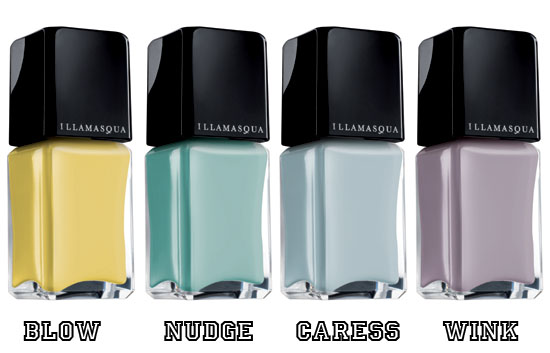 I told you yesterday that it's not just Marks and Spencer who'd gotten on the colourful talons bandwagon for spring - Revlon have some icecream shades on the go, as do Illamasqua.
Ah, Illamasqua. It's one of those brands that prides itself on being off-kilter and doing things a little differently. They've given us an edgy offering that features gothic darks, amazing metallics and an all-round alternative to a lot of what's in the beauty mainstream.
They also don't tend to do the expected. Which is why, I suppose, they've launched a sorbet-inspired suite of pastel polishes for spring. It's not what I reckoned I'd be seeing from the brand and I am guessing this is very much the point. We'll see the four shades above land on counter on February 1st at €15 a pop.
Advertised
I haven't tried any of this quad yet but I do like their varnishes - I have an excellent pink, Obsess, from the Dystopia collection that's a real good looker, so I'd expect these to follow suit. But if you want to rock some of the shades for a lot less, check out yesterday's M&S post for some dupe-spiration.