 Now, I know that when it comes to presents and the words "quirky" and "Irish", it can immediately set off diddly-eye alarm bells and conjure up images of leprechauns and other such twee nonsense, but fear not! For the following are all very cool, very Irish and most importantly, make perfect Christmas presents.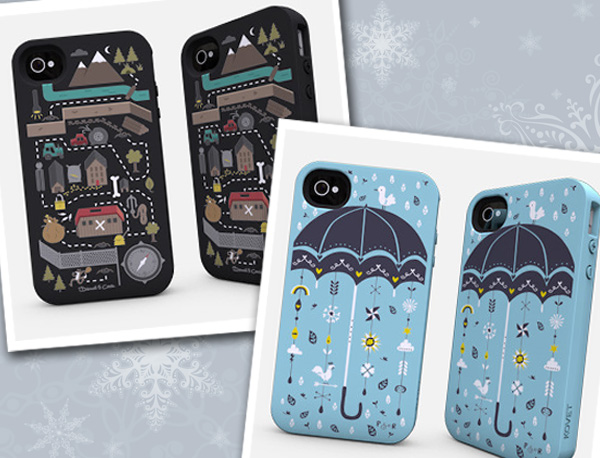 These iPhone covers from Kovet (€29.99 + free shipping) are designed and manufactured in Ireland and made of a tough plastic that will protect your phone and won't have everything stick to it, unlike silicone covers. They also feature the work of some of Ireland's top illustrators, so they look great too. Available from kovet.ie and selected stores in Dublin, Sligo and Galway. (List of stockists here.)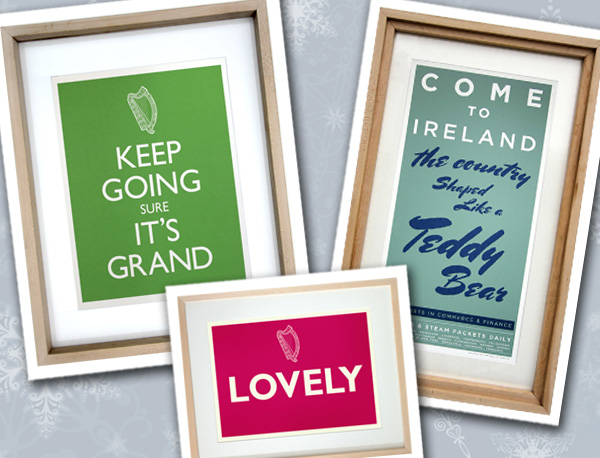 Taking the Keep Calm and Carry On poster, a motif as ubiquitous as Emeli bleedin' Sande at this stage, and giving it a fresh and uniquely Irish twist is no mean feat, but it's exactly what the man behind Grand Grand has done. ("Keep Going" print, €70 framed) The online shop also features clever old-timey Irish tourism posters like the brilliant "Come To Ireland, the country shaped like a teddy bear" print (€35 unframed), which I absolutely love. Click here to order online and have a root through the excellent stuff in the shop.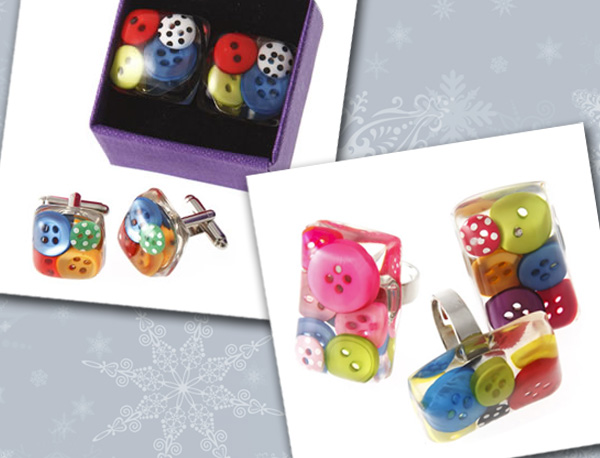 Advertised
Fans of all things colourful when it comes to jewellery will adore these rings (€17.50) by The Button Studio. There are also pendants and cufflinks available, as well as a range that mixes quirky fabrics and buttons together, resulting in some of the cutest damn jewellery this side of Hello Kitty.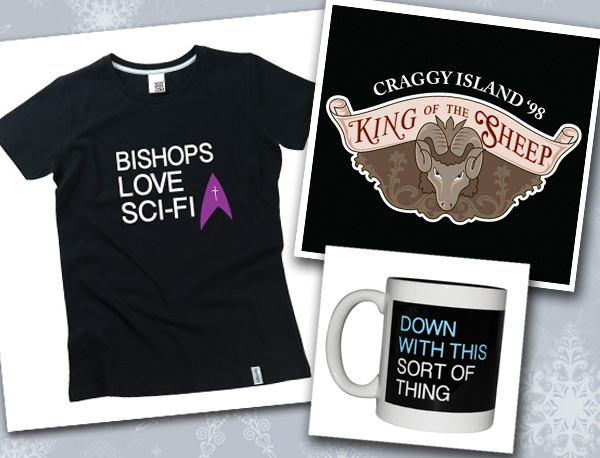 The minds behind the fantastic HairyBaby.ie have teamed up with the makers of Father Ted and launched a new website called TedsTees.com. It's absolutely stuffed with official t-shirts and mugs featuring all the best quotes from Ireland's best-loved sitcom. Everyone has a favourite Father Ted quote (mine is the "Bishops love sci-fi!" one) and anyone with a Ted fanatic to buy for need look no further. (Bishops love sci-fi t-shirt, €22, King of the Sheep t-shirt, €24, Mug, €12.)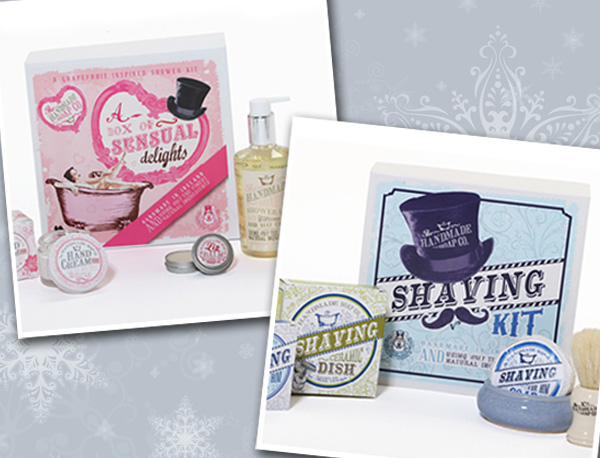 Gift sets can be a really handy present to give, and The Handmade Soap Company have nailed it with these gorgeous collections. A Box of Sensual Delights (€29.95) contains grapefruit hand cream (50ml), grapefruit shower gel (300ml), grapefruit soap (100g) and Au Natural lip balm (20g). For the menfolk, there's a rather dashing shaving kit (€49.95), which includes shaving soap (100g), a ceramic shaving bowl (made in Co. Kilkenny), soothing aftershave cream (50ml) and a handmade bristle brush. The vintage inspired packaging is beautiful and everything is hand made in Ireland, using natural ingredients. Buy online from their website or click here to find stockists near you.
Advertised
So there you have it! Does anything on the list tickle your fancy, or have you found any other great quirky buys you've got your eye on? Do tell!