 Having bits and pieces that fulfill a specific role in our make-up routine pleases us greatly. It's like they are all little soldiers and we are the General. No - we are The Queen!
The Queen always needs a secret service though; a designated group of multi-taskers who are able to take over a role if their pal gets squashed by a canon-ball. That's why we have our back-up make-up bag, which is 100 times lighter than the usual sack of loot we carry around, always on hand in case of such emergencies.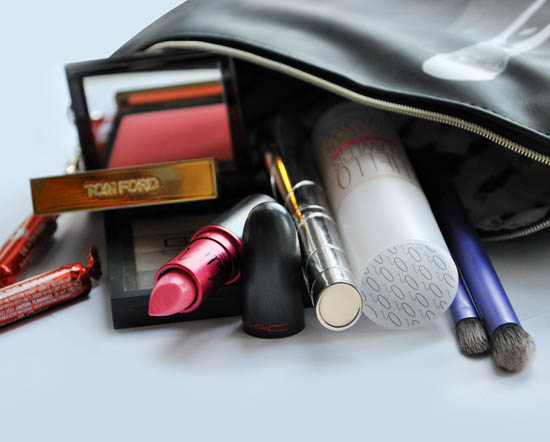 So on to the serious business of the most glamorous of  double-jobbers, the lip/cheek stain. Most glamorous, why? Because they are usually so very bright, my dear, and they possess the power to transform you from One-Colour Kate to, I don't know, those vampire in Twilight that are very pale but have red lips (not because of the blood they just sucked. At least I don't think so..?) A bit of rouge on the cheeks always help to bring some life into ya too!
Advertised
A sister of ours wowed us the other day when she arrived to brunch (at our house, we ate toast and drank tea) looking like a luminous, fresh faced Rose of Tralee. Her secret? Rose Vaseline on her lips, her cheeks and as highlighter on her brow bone. Straight into the backup make-up bag it went.
Beauties also love Benefit's Benetint, its staying- power and its small but mighty-ness means it lives in even the tiniest of going-out bags to ensure gorgeousness all night long.
But what about you? Do you have any lip/cheek gems that we don't know about? We HAVE to know, we have a lot of room in our back-up back-up make-up bags! To the comments! CHARGE!