 Sometimes certain brands can fly under the radar and for me, that has been Elizabeth Arden (except for 8 hour cream, I love that stuff).
I think it's because I tended to associate them with a more "mature" consumer when I was younger. This basically translated into them being not cool/bright/loud enough for me, which was beside the point because I couldn't afford any of the products anyway. Thankfully things have changed and I've been more than happy to reacquaint myself with the brand via their new, limited edition Golden Opulence Collection for AW15.
The first thing that caught my eye about the collection is the baroque style packaging. With its black and gold curlicue designs, the overall feel reminds me of something you might see in a stately home or the opera house. I'm a sucker for anything that looks fancy y'see?
Anyway, packaging can only get you so far so how does the collection actually measure up?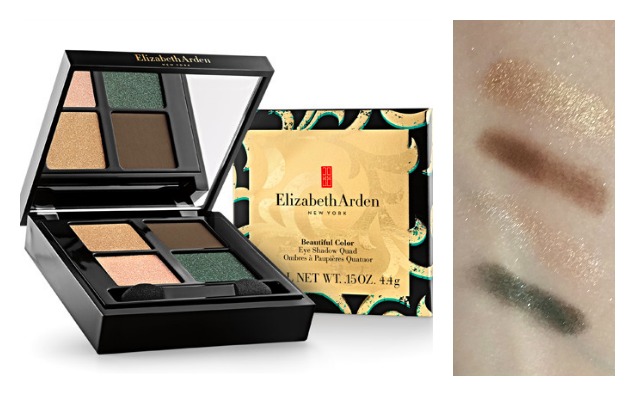 Opulent Eyeshadow Quad (€34)
I'll admit, this didn't bowl me over when I first saw it, but each morning I've kept reaching for it which is actually more of a compliment really as it means there's less "novelty" and more "use".  I think it's the addition of the deep, sea green, glittering shade. It's one of those ones that you can layer up by itself to create a smoky eye, smudge into lashes or mix with the gold/brow in the palette to create something entirely different.
The brown is really wearable as it's neutral and matte, with strong pigment as you can see here from the swatch. The gold is a beautiful shade as it's not too warm or orange, so will work on any skin tone. I could take or leave the shell pink; it's useful to have that kind of shade for blending and within the context of the palette it makes total sense, but if you're like me, you've already got about a thousand shimmering shell pink eye shadows, so it would have been nice to see something a little different in it's place.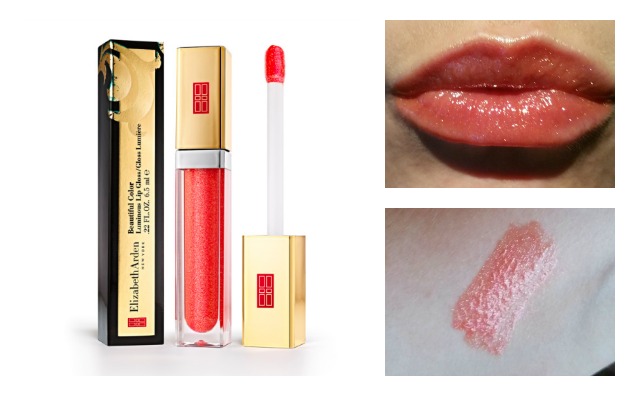 Beautiful Color Luminous Lip Gloss in Imperial Shimmer (€23)
Advertised
I was only talking about sparkly gloss the other day in my article about how to wear grown up glitter (you can check that out here) and this is seriously glossy and glittery, yay! It will be a case of preference here; if you like lipgloss; you'll love this. It's a beautiful shade to wear with a smoky eye, isn't sticky and didn't bleed or feather when I tested it out. All boxes ticked then.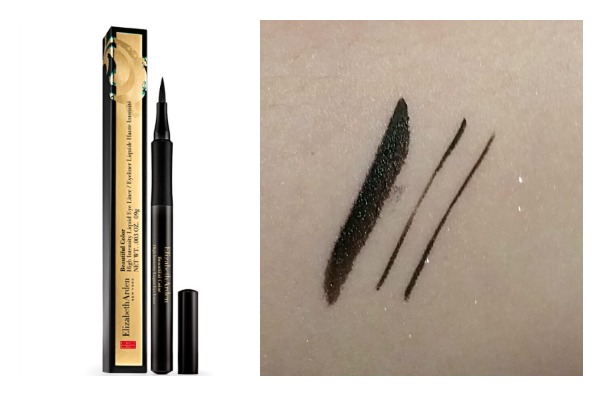 High Intensity Liquid Liner (€23)
From the swatch you can see that this liner has a seriously pigmented finish which is always a plus in my book but may frighten off anyone who isn't so confident with liquid liner.
Personally I really love felt tip eyeliners, finding them easier to work with on myself than using a brush and gel or liquid. The nice thing about this, is that tip isn't too stiff, so you can easily manipulate the liner by changing the angle you're holding it at to create a super fine or thick, dramatic line.
Wear time was really good too, holding up without smudging or transfer for the whole night.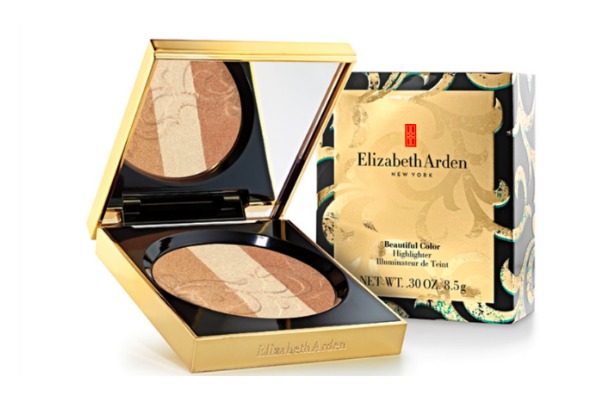 Gold Illumination Highlighter (€38.00)
This is sadly the one thing from the collection that didn't really work for me because while the three shades are beautiful to look at (especially presented with the embossed design), the colours are either too dark or too sparkly for my taste to be used as a highlighter.
Advertised
They feel soft and blend well though so I can imagine they would look beautiful on someone with olive or darker skin tones.
Anything catching your glitter eye?