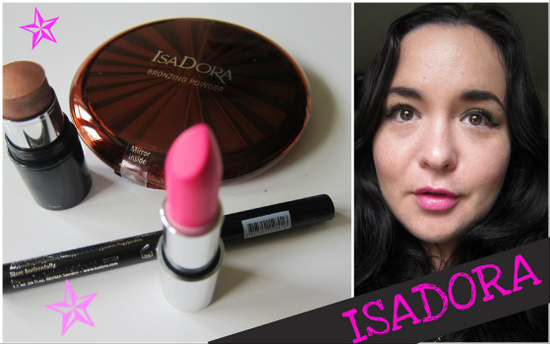 IsaDora's Wild West collection has just landed and I've got a couple of bronzing bits to play with, along with two pieces from the regular line. Although they're almost thirty years old, I'm new to this Swedish beauty brand - and liking what I see.
This has been a great year for bronzers, and this is another good 'un (see what else we rate here). The compact looks lovely, feels reassuringly sturdy and has a nice big mirror in the lid.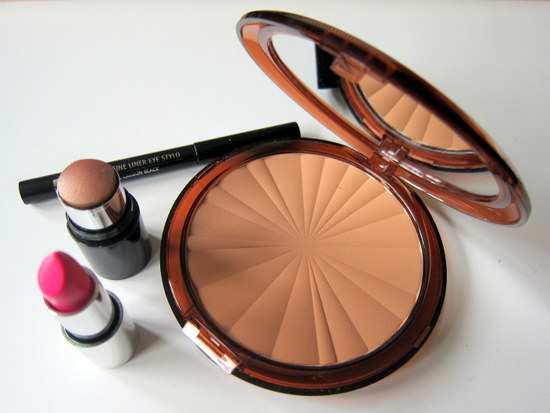 This one's matte - three shimmer shades are also available - and the powder's soft and silky to the touch, and flattering to my skintone, too. And with 35g of product it's bleedin' massive, so €25.95's a pretty decent pricetag.
I also have the new Glow Stick Blusher, in Bronze Kissed. It blends nicely, gives a sunkissed glow and looks lovely with a tan. I like it, and it's piqued my interest in investing in the Rose Bud shade, which strikes me as a little more versatile.
Advertised
And just look at this little lovely! Right now what I want from a lipstick is a shiny, semi-sheer pop of colour with lots of moisture, and this Jelly Kiss in Chic Cerise is perfect. It's featherlight, packed with natural emollients and oils and,  despite looking almost neon in the bullet, translates to a glossy, wearable pink on the lips. The magnetic closure feels pretty high-end, but this can be yours for €12.95. There are 12 in the range.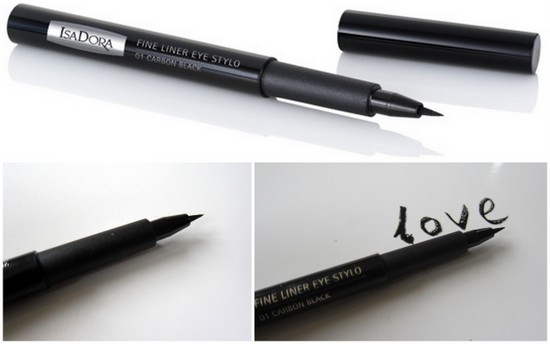 My pick of the bunch though is this Fine Liner Stylo in Carbon Black. I love the bones of a good pen liner, and this one's bloody brilliant. The nylon nib is the perfect length and width to get a really precise, fine line, right up close to your lashes. Payoff's great and you get a fully opaque black that's easily built up, and won't flake or budge throughout the day.
It's €11.50, and I'll be stocking up. What else should I check out while I'm at it?
Advertised
Find IsaDora in pharmacies and selected Debenhams (Limerick, Blanchardstown & Tallaght).