 My skin needs it's own intravenous drip. It's always thirsty and dehydration is one of the biggest beauty goblins with which I do battle. Fine lines, blemishes, dark circles - all of these would be improved if I could just have the requisite fifty nine gallons of water a day.
But I work. I work hard and my workmates don't like it if I pee in the bin so it's not an entirely feasible for me to spend my day glugging that much water. So I'm always on the look out for a helping H2O hand.
And so I looked at this serum from Pestle & Mortar with hopeful and, as always, slightly cynical eyes.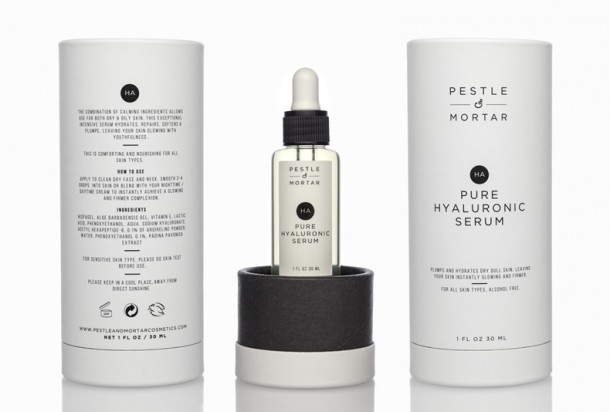 First off, I love the packaging and the dropper ensures you don't waste any product. 
And I am happy to report that this has quickly become a staple in my skincare routine and it is made of a skin-loivng combination of ingredients. And they worth talking through.
The main ingredients in this bottle of goodness are:
Sodium Hyaluronate (the sodium salt of Hyaluronic Acid) - this is all about hydration. Sodium Hyaluronate can hold more water than any other natural substance and so it helps the skin absorb water more effectively and reduces trans-epidermal water loss.
Advertised
Aloe Barbadensis Gel - aloe soothes, calms and tackles any dry patches.
Padina Pavonica Extract - a microscopic alga that's proven to promote the skin's youthful appearance.
Vitamin E - protects the skin from some UV light and reduces water loss from skin.
Acytyl Hexapeptide-8 - synthetically derived peptide with water-binding properties.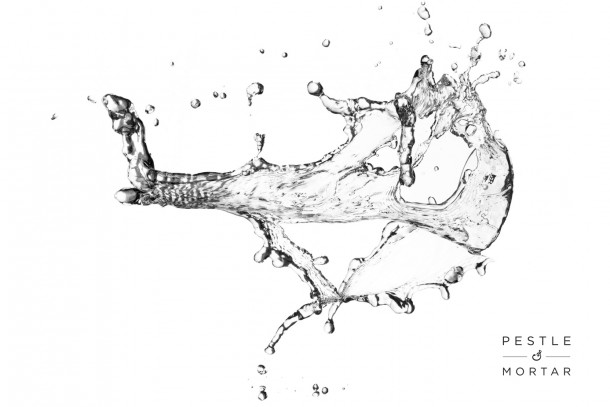 I've been using two drops in the morning and two again in the evening under my moisturiser. It leaves the skin feeling velvety soft and while you could use it as a primer, I always layer my moisturiser on top. 
It'll set you back €42.99 for 30ml but the bottle will last for ages and this has left my skin in great condition. I've found something that suits my sensitive, stroppy, thirsty skin and I'm sticking with it.
Advertised
If you're looking for some more skin recommendations and reviews, we have a dedicated skin section here. 
Have you tried this serum from Pestle & Mortar? Is serum always part of your skincare routine or do you drink so much water that you don't have TIME dammit to have a skincare routine, you have a bathroom routine to stick to?