 I was very much looking forward to the new launch of Make Up Forever's Ultra Foundation.I've beeen a Make Up Forever fan since I went to make up college all those years ago. Our basic college kit was from the brand and I can still remember the excitement of buying all the fundamentals a rookie make up artist needs to get started.
I suppose I have a soft spot for the brand because it reminds me of when my make up career really started. I had never been able to buy so much make up at one time and it was like entering some kind of make up heaven.
And the brand has just updated both the fluid and stick versions of the Ultra HD foundations with a specialised formula (I'll get to that in a minute) and these new variations have replaced their previous incarnations.
Ultra HD Foundation Fluid €43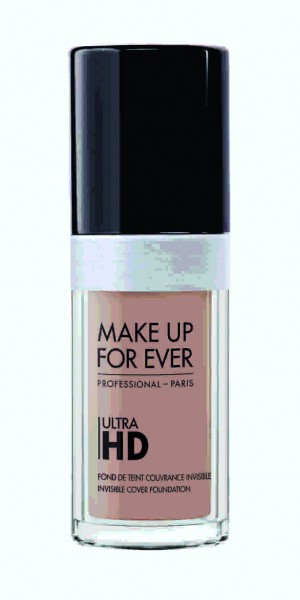 Ultra HD Stick Foundation €39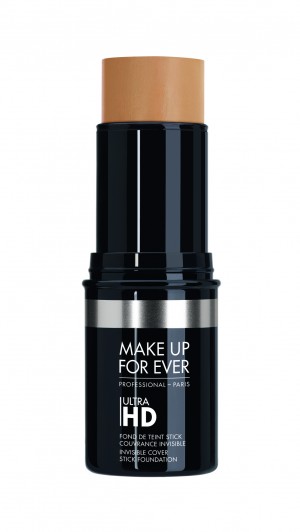 I recently met with the lovely Chris from MUFE who knew everything about the products and then some. He explained to me in detail how the new edition foundations retains all of the main benefits of the original formula but they have removed the talc.
Advertised
And what difference would that make? Well, it makes the foundation a lot more photograph-friendly. This is because the talc that contained the titanium dioxide (also found in physical sunscreens) has been removed and we know that titanium dioxide causes the dreaded flashback. This new formula is designed to provide a "second skin" and to not clump or stick in patches but simply provide coverage where needed.
And in theory this sounds like the perfect foundation. But for me, it just was not.
The staff in Make Up For Ever were so lovely  and knowledgeable but my skin was having none of it. Like a mother who hopes that her child will stop biting the other small children in the playground, I willed my skin and the product to get along and not to fight. But they were having none of it (luckily I can confirm that there was no biting involved).
I do have a very oily skin, having suffered with acne for eight long years (you can read my really personal story about that here). And usually I do like a full coverage foundation, and a matte one at that.
Initially the foundation went on really well. I felt as if I was wearing nothing but my skin looked great. After about an hour, however, the oil started building up. And by 6pm that evening, despite having powdered on numerous occasions, it kept separating on my skin.
I removed it when I got home and cleansed my face as usual. But when I woke up the next day, both my cheeks had broken out and a small bit on my forehead. I'd have bitten a small child at this point if there had been one in my vicinity.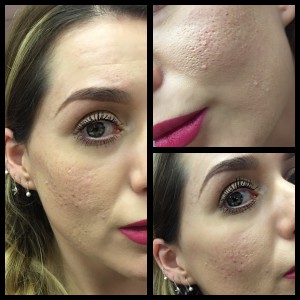 It's a reaction that I've seen on my skin before so I wasn't too worried. It was just my body reacting to something in the product which is strange as I use the original HD foundation and find that works very well for me. And the difference with this one was that they were removing, not adding, the ingredient of talc.
If you are the proud owner of a dry to normal skin type, this might work for you. I have passed it on to my mum to trial as she fits in to this category. I'll keep you updated as to how she gets on; this was just my personal experience.
But there is one other thing that I want to mention. Too often these days I go to make up counters and find that the staff aren't as knowledgeable about the product as I think that they should be. Maybe I'm fussy, maybe I'm tracksuit clad, maybe I'm asking a gazillion questions; but if I'm spending money on a product, I want to know ALL about it. And skin reaction nothwithstanding, I found the experience in Make up For Ever really enjoyable, and more importantly, the staff highly knowledgeable.
Advertised
I still like a lot of Make Up For Ever products but for me, this one was a miss.
Have you ever had a reaction to any products? Do you know what your trigger ingredients are? And have you ever bitten a small child in a playground?