 Having slowly dyed my hair blonder and blonder over the past year, it's been progressively getting more and more damaged. Possibly because I have fine hair (and a lot of it). I'm a bit of a serial "dye my hair blonde than back to brown" type of person. I feel like I'll be changing it back to brown very soon but I'll keep you updated on my decision - I know that you'll want to know such things.
My hair is naturally wavy and since being blonde it's turned into more of a frizz. I've tried so many products, ranging from exceptionally expensive to affordable, and haven't really found any that particularity blew me away.
Recently I've been trying out the new "Serious Colour Care" Smooth Perfection from  Pureology. It promises to recreate a flawless salon blow dry at home for all types of colour treated hair. This new range features the exclusive Thermal Anti-Fade Complex with heat-protecting xylose sugar, ultra-rich Vitamin E oil and sustainably-sourced camellia oil for smoothness and shine.
The shampoo is sulphate free and claims to help optimize colour retention and to reduce frizz for up to 72 hours.
My favorite part about it is that it has been created with a 100% vegan formula, so for all of you Eco friendly folk, it's a gem.
The Smooth Perfection System includes:
Smooth Perfection Shampoo €17.55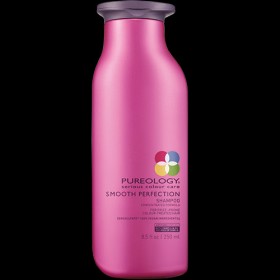 Smooth Perfection Conditioner €21.75
Advertised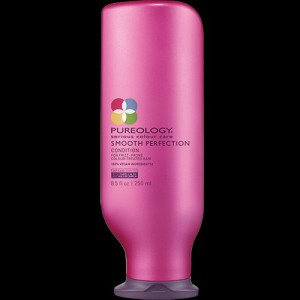 Smooth Perfection Frizz-Fighting Serum €18.25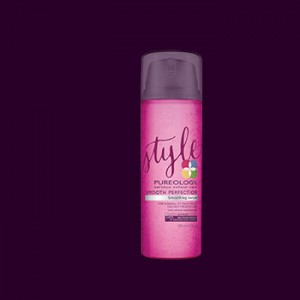 From first use of this product I could feel the difference in my hair. The shampoo left my hair feeling hydrated and softer that usual and the conditioner was think and luxurious. When I applied the serum, initially it felt really sticky. but as I worked it in to the hair it seem to dissolve and aided my blow dry really nicely.
What I will say it that I might have used too much serum on my first application so less is more with this product - it did leave my hair a little sticky the first time round. The second time I used it with less serum and it was really nice. It blow dried well, and more importantly it held the blow dry.
Now I can't say it lasted for 72 hours and on day two I found it got a little wavy. But I would wash my hair every second day regardless, as it can get too greasy otherwise.
To sum it up, I did like this range and I am continuing to use it. But I avoid the serum as it can make my hair a little sticky - it feels like I've used hair spray. But I love Eco products in general and this one holds its own among then non Eco range.
Colour me impressed, just not sticky.
Advertised
What hair care products do you have in your shower right now? Are they working like a dream or are you on the lookout for a new hairy partner?